Nobis soul
Our guests: Diana Chen, Nobis Hotel Stockholm
Nobis Hotel Stockholm regular Diana Chen explains why coming back to the hotel is a little like coming home.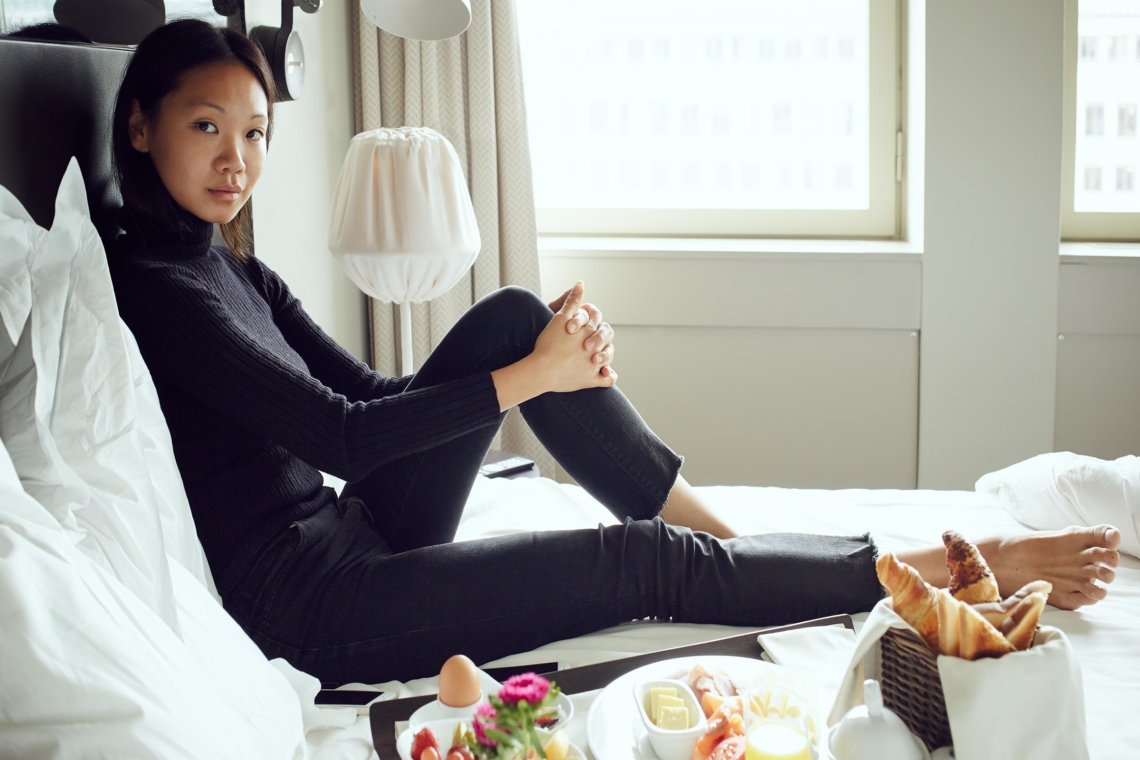 "It's such a warm and comforting feeling – like sitting down in front of a fireplace"
Diana's words:
"I am based in Paris, but spend about ten days a month in Stockholm. I stay at Nobis Hotel, which is always my first choice, ninety-five percent of the time. 
The most remarkable thing about the hotel is without a doubt the staff. They give you such a warm, welcoming feeling, with the greatest attention to details, and are very personal. It doesn't feel like coming to a hotel, but rather coming home, which is a very nice feeling when you travel a lot.
Of course I also appreciate many other qualities of the hotel, such as the elegant, minimalistic interiors and the nice contrast with the historical buildings. The rooms are great with a wonderfully comfortable bed with crisp sheets where I sleep so well. I appreciate the proximity to Royal Djur­gården park where I go jogging in the morning, while the hotel is also within walking distance of everything in the city. It is a beautiful ten-minute walk from our office in the old town. I also love the wonderful sauna and steam room, which are so nice during the Swedish winter.
Still, it's the staff that makes the real difference, and it's all about the little things – like when I come back after summer vacation and there are these irresistible homemade chocolate truffles, a bottle of Amarone wine and handwritten welcome notes from the staff waiting for me. It's such a warm and comforting feeling – like sitting down in front of a fireplace. They always make a special effort for me, even when they're in their very busiest moments.
There's no doubt that Nobis Hotel is a world-class boutique hotel, with world-class service. Still, it's very low key, which I really like, and I think a well-kept secret. I recommend the hotel to all my friends coming to Stockholm, and no one has ever been disappointed, which can happen all too often even in the most luxurious hotels."