Nobis soul
Giro — the fine art of pizza Napolitana
Passion is the most important ingredient when making master pizza true to the tradition of its hometown.
Alessandro "Sandro" Catenacci, founder, owner and CEO of the Nobis Hospitality Group, has never been a man to go for simple solutions. In 2015, when he decided to realize a longtime dream of opening a real, true and genuine Neapolitan style pizzeria, of course he started with extensive benchmark research in Naples, the birthplace of pizza and also of Sandro's mother Mathilde — a double heritage not to be taken lightly…
"I soon realized that the only way to do this properly was through a real collaboration with one of the classic pizzerias in Naples," says Sandro Catenacci.
Sandro and his team decided to go for da Michele, perhaps the most famous of the classic Neapolitan pizzerias, where hungry guests line up in the hundreds every evening to order from the menu with just two choices — margherita or marinara, pizza with tomato sauce, with or without mozzarella cheese. "It's like Studio 54 there every evening," as Sandro phrases it.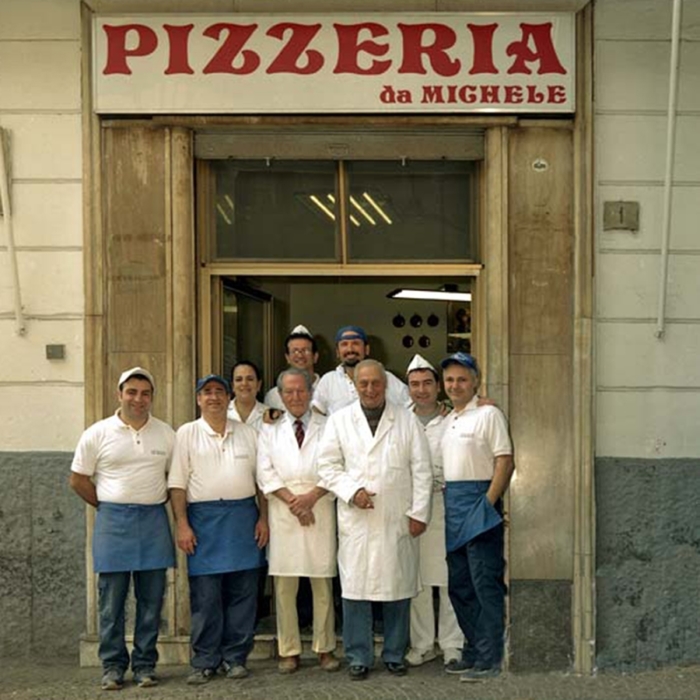 Baking pizzas may seem simple — a dough of just flour, yeast, water and salt, baked with few ingredients added. Still this simplicity is utterly complicated, almost impossible to teach without long apprenticeship with master bakers. This is why a master pizza baker in Naples is much in demand, fetching a high salary.
Giro on Sveavägen in Stockholm, which opened in 2015, is a collaboration between Nobis Hospitality Group and da Michele in Naples. Bakers from da Michele come to live and work in Stockholm. At present, five pizza bakers from the Naples region are working in Giro, serving up to five hundred pizzas on a good night.
The Giro menu features a number of other carefully developed pizzas besides the classic Neapolitan originals, several of which are originally created at Giro. All pizzas are made from fresh ingredients only, the same as those used in da Michele, including the tomatoes, the mozzarella, the ham and even the basil, imported directly from southern Italy with deliveries three times a week. The dough, from the da Michele recipe and using the same flour, is made every morning, then left to ferment at room temperature for 24 hours, and then to mature for 48 hours in the fridge before the pizzas are ready to be baked. In the oven, which is actually from Florence, not from Naples, the temperature is fine-tuned using wood shavings, in the same technique as in San Michele.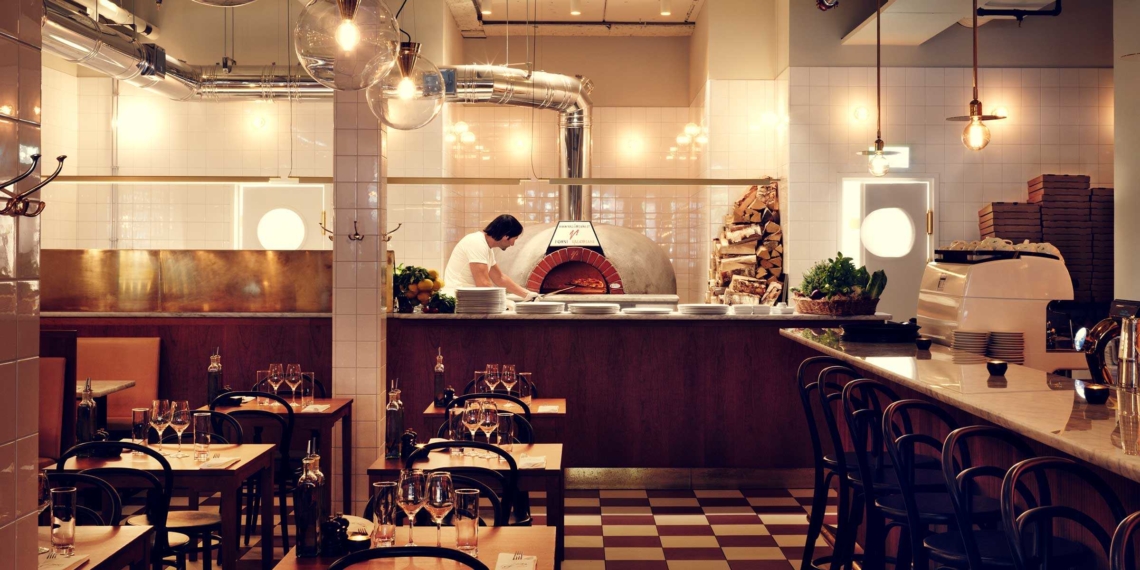 "There is the quality of ingredients, and the technique, but the most important thing in making a great pizza is passion."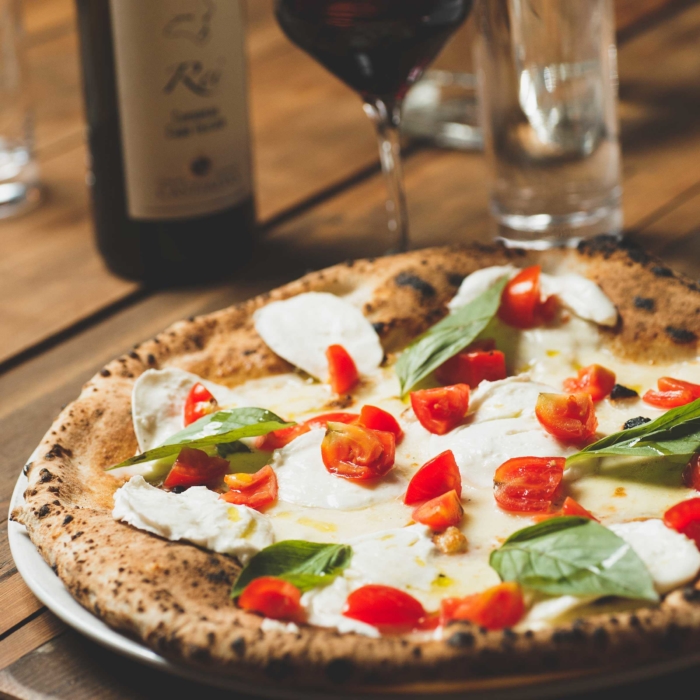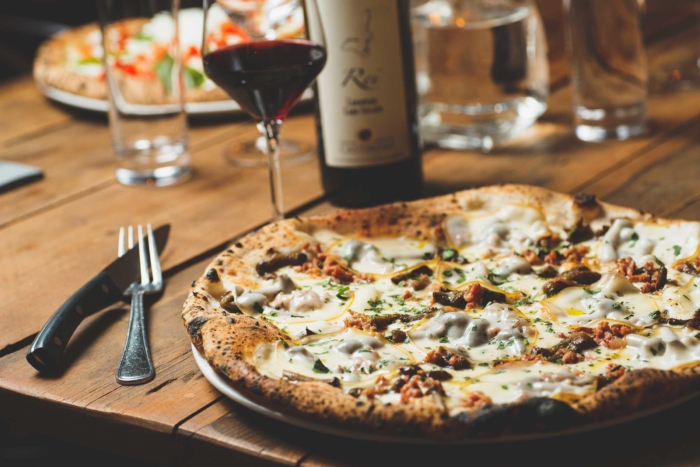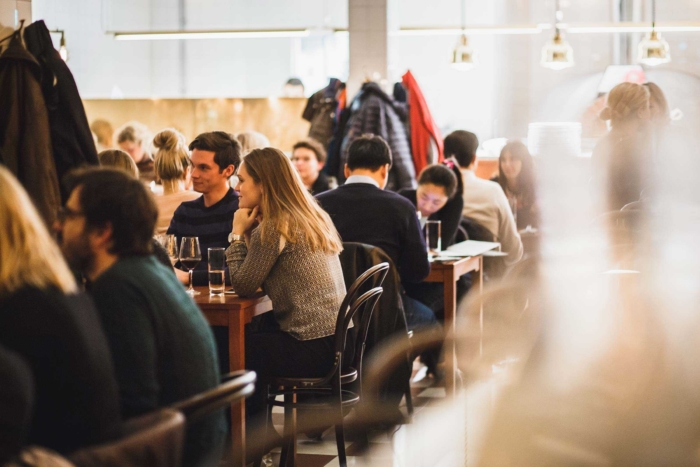 "It all may seem simple but there are so many details that you can do differently," says Massimiliano Pepe, one of the bakers at Giro who has been here for two years and loves life in Stockholm, despite the winter which is so tough for a Neapolitan, though "Massimo" has learned to love this season as well.
"There is the quality of ingredients, and the technique, but the most important thing in making a great pizza is passion. You can see it in the eyes of my colleague Matteo. We are like machines. We work with our pizzas every day, doing things a little better, inventing new techniques, like in our gluten-free pizza where we have developed our own mix of the two best gluten-free flours in Italy. It took many months before we found the perfect mix. Now our guests can't believe that it's a gluten free pizza."
In the beginning, some guests had a hard time fully appreciating the quality of the Neapolitan pizzas at Giro, as many Swedes have had their pizza culture destroyed by atrocities such as local pizza mutants with ingredients the likes of pineapple, kebab meat, beef filet and béarnaise sauce and others not even worth mentioning. 
"When guests ask for that, my friend the waiter shrugs and can't help making a face," says Massimo.
Now Giro has found its audience, with many Italian and other regulars who come here several times a week. Many guests say that the pizzas are the best in Stockholm. Quite a few even claim, and write on Tripadvisor, that they're better than the originals in Naples…
 "That's for the guests to say, and of course it makes us very proud, but we ourselves would never dare to be so cocky," says Massimo.  "We just keep making our pizzas, every day and night, trying to make them still a little better. That's quite enough for us."