Nobis soul
Enjoy! "A Brunch with Miss Clara"
The "musical brunch" at Miss Clara Hotel has become an attractive social scene in Stockholm's chic creative circles.
Head Chef Daniel Guest's trademark "transatlantic" Saturday brunch, home-cooked from fresh ingredients and served á la carte to the sounds of live music, has truly become an event that attracts guests from all around Stockholm, not least from the music, fashion, art and media scenes. 
Daniel Guest's brunch menu has built quite a solid reputation in just two seasons, with many dishes known to create cravings that are spreading around town like circles in a water pond. In addition to brunch classics such as eggs in various styles — Benedectine, Arlington and Florentine — Caesar salad, Club sandwich, grilled bagels, Veal schnitzel Holstein and Miss Clara's steak tartar, this menu features popular house brunch dishes such as Mac'n'four cheese with Jerusalem artichokes and truffle, Tuna ceviche, Confit duck "Poutine", Korean fried chicken. Miss Clara's "Tunnbrödsrulle" (thin bread roll with Toulouse sausage and shrimp salad) and the notorious Fat Elvis waffle with peanut butter, banana, bacon and maple syrup (beware…). As if all this wasn't enough, the dessert menu boasts sought after specials such as grapefruit brulée, American pancakes in various styles and a waffle buffet with whipped cream and fresh berries. 
"This brunch should be fun and in a good spirit, with inspiration from both sides of the Atlantic and around the world," says Daniel Guest. "Chicago is one of the towns that has inspired me. Do you know that Chicago is the town that pride themselves with having invented the hotdog and that they always eat it with mustard only? If you put ketchup on your hotdog there they run you out of town."
For the music repertoire this season, A Brunch with Miss Clara alternates between sisters Claudia and Julia Jonas singing easy favorites, young and old, with piano, and Les Enchantes, the young acoustic contemporary jazz trio, also featuring Julia Jonas, performing classic French 1920s chansons, of course complete with accordion. Live music is performed with the brunch two-three Saturdays a month while the remaining Saturdays are covered by various carefully selected DJs.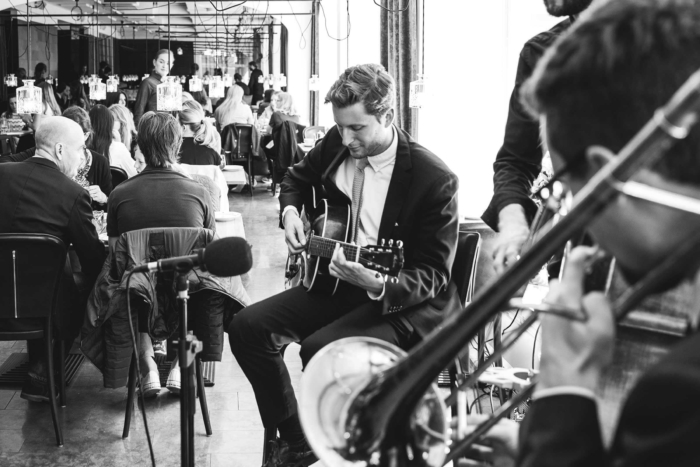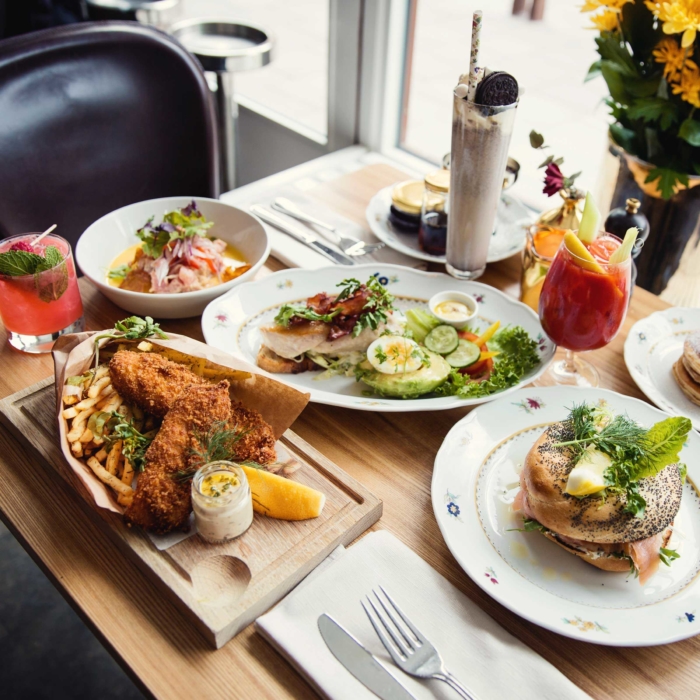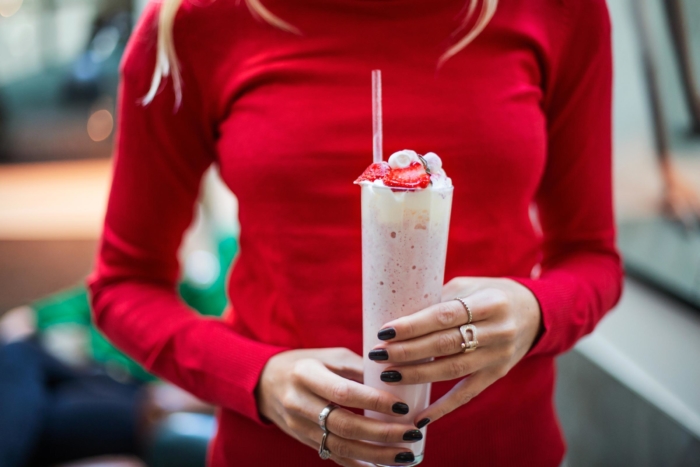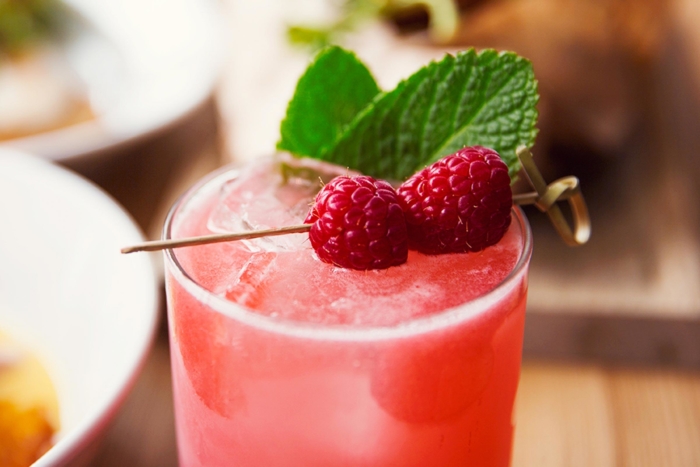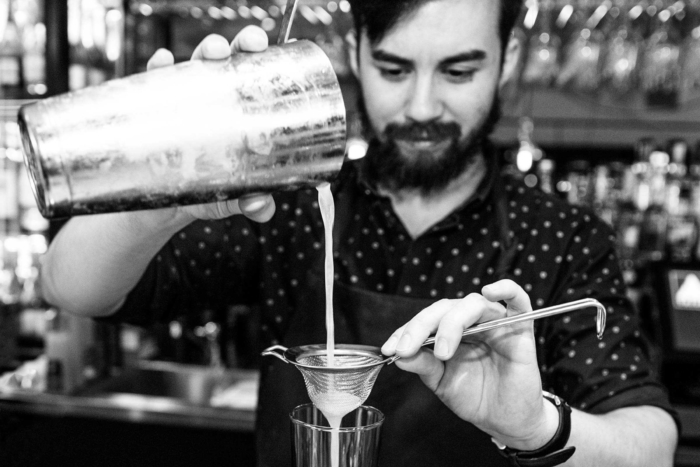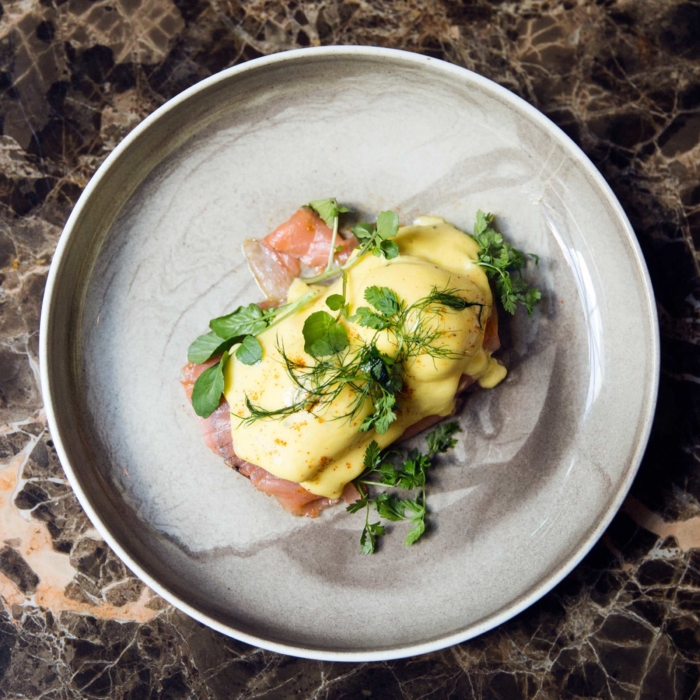 We need not mention that food and music at A Brunch with Miss Clara are washed down with world class Bloody Marys, bar master Linus Eklund O'Reilly's signature Minos Bellini (inspired by Dante's Inferno) and other irresistible cocktails, and that spirits run high very deep into the Saturday afternoon.
"Brunch culture in Stockholm has become quite evolved in recent years but we still thought that we had a niche to fill with a concept that is very considered in every detail with food, drinks and music," says Morsi Khaled, Managing Director at Miss Clara Hotel. "I think the audience has proven us right. I also think that our guests are the most attractive in town but you can't write that…"
A Brunch with Miss Clara is served Saturdays only, 12 noon—4 p.m. The event is popular so do make sure to reserve a table. Welcome!