Nobis flavors
Strawberry Basil Smash
We give you our most delicious flavors and recipies. Here the signature cocktail at The Gold Bar in Nobis Hotel Stockholm. Enjoy!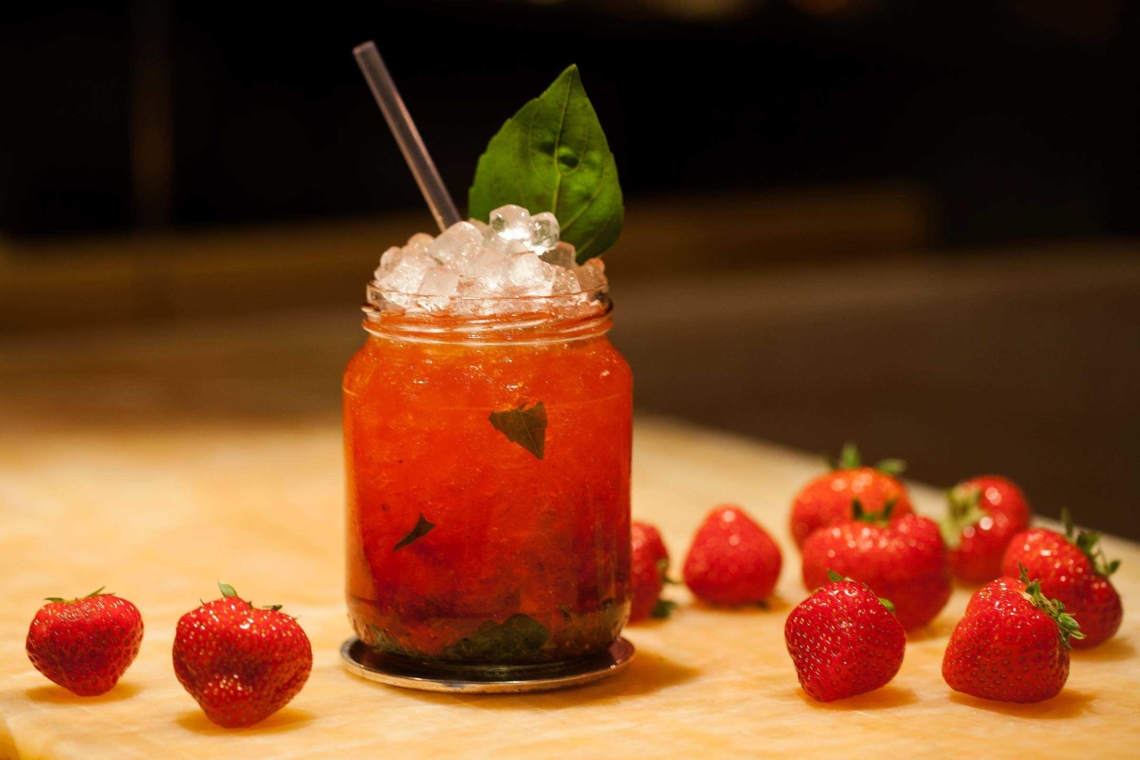 50 ml Absolut vodka
25 ml lemon juice
25 ml agave syrup
3 strawberries
4 basil leaves
Method: built / muddled
Glass: jam jar
Garnish: basil leaf
Muddle the strawberries and basil directly in the glass, add freshly squeezed lemon juice, agave syrup and vodka. Fill the glass with crushed ice and stir, top up the last part of the glass with more crushed ice and garnish with a straw and a basil leaf.