News
Under construction: Nobis Hotel Copenhagen
Our first hotel outside of Stockholm and Sweden will open in September in a historic landmark building in the heart of the Royal Danish Capital.

When Nobis Hospitality Group owner and CEO Alessandro Catenacci and Business Developer Ralf Thalén first laid eyes on, then stepped into what is now the Nobis Hotel Copenhagen on 1 Niels Brocks Gade, they were instantly struck by the building's grandeur, magic and appeal.
"The exteriors, the interiors and of course the location were just fantastic, the best we could ever find in Copenhagen," says Ralf Thalén. "That's the way it has to feel for us and we practically made the deal there and then on our first visit."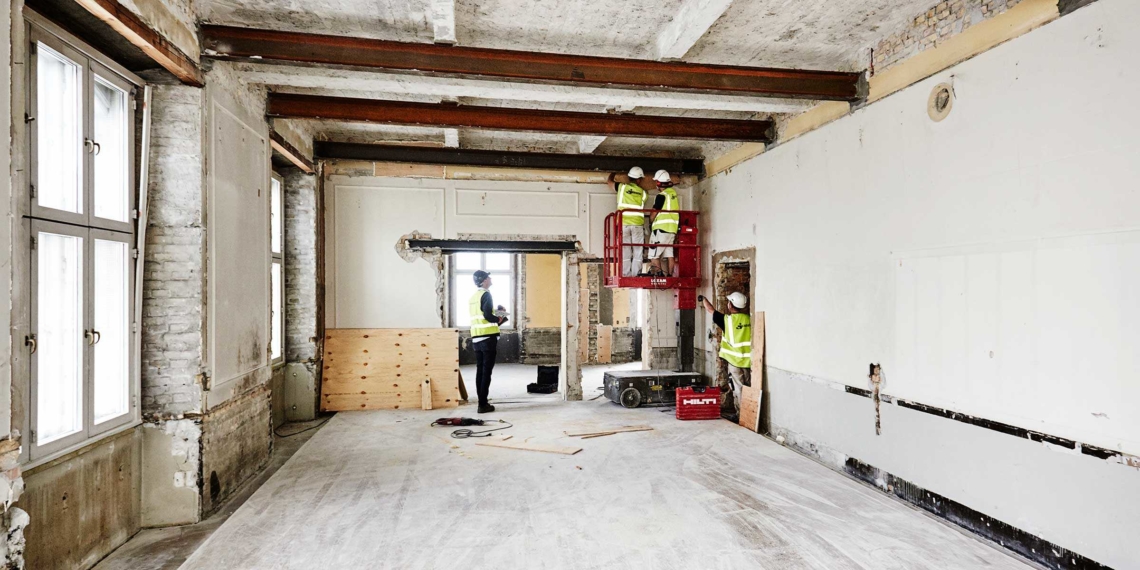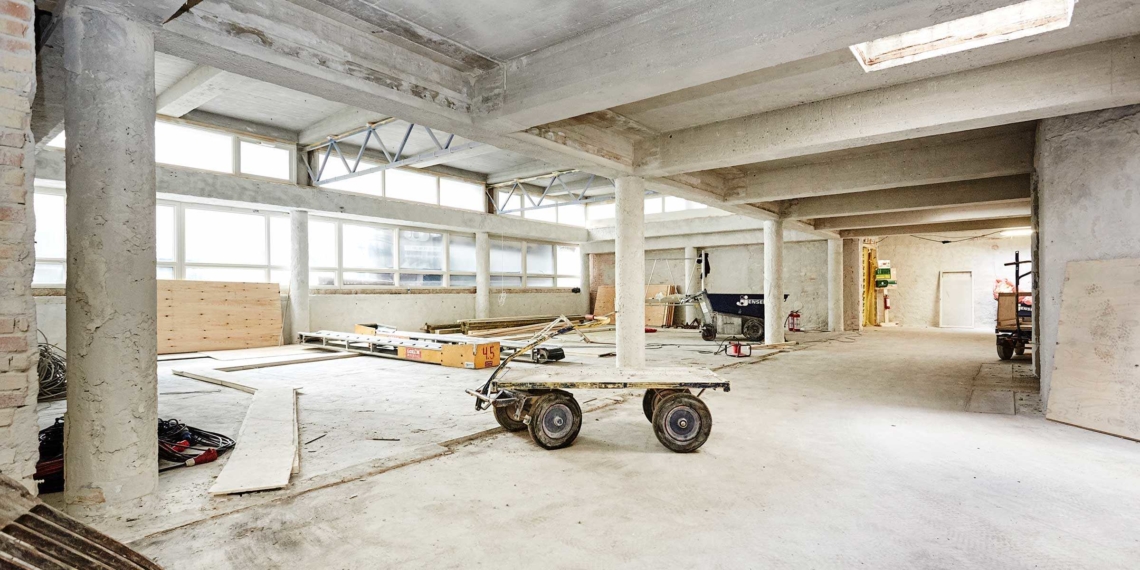 Designed by famed architect Martin Borch, Royal Surveyor in Copenhagen from 1903—1923, the building was erected in 1903 as one of the first concrete structures in the Danish capital. Originally designed for an insurance company, for many years the building housed the Royal Danish Academy of Music. The building is a landmark that is well-known to all residents of Copenhagen.
The historic edifice is being transformed into a cutting-edge contemporary luxury hotel by Wingårdh Arkitekter, Sweden's most celebrated architectural firm, under the leadership of star architect Gert Wingårdh.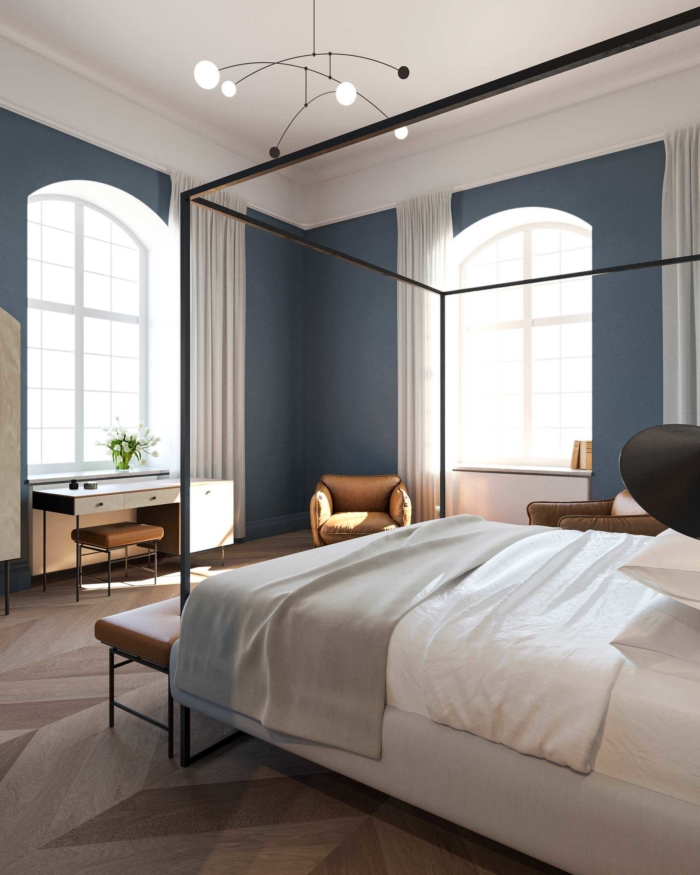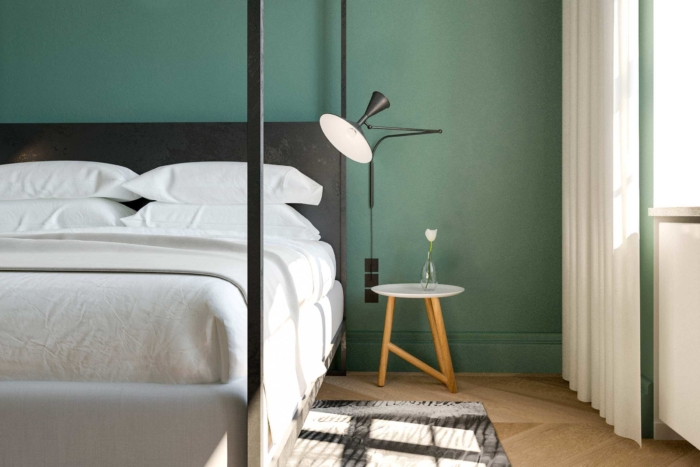 The rooms in Nobis Hotel Copenhagen are painted in saturated blue and green tones, with massive chevron patterned parquette and high white painted window niches.
"It's a privilege to work with this fantastic building," says Gert Wingårdh. "Danish classicism, which this is a fine example of, is something special — more sophisticated, more stripped down than that in Sweden. We've been delicate and respectful, emphasizing every detail in the original architecture and decor and renovating them to their original splendor, adding superior quality natural materials such as various marbles, stone, wood and glass, with a subtle color scale, accentuated with beautiful greens."