Collection
NOI Palma (Opening in August)
Opening in August 2023
Nobis Hotels' signature restaurant NOI is a vibrant meeting point for locals and travelers alike. With culinary inspiration from the best of European Cuisine, NOI Palma offers a food experience with a Mediterranean touch. With a sharing-style menu sourced from locally produced ingredients from Mallorca and its surroundings, we invite you to fully embrace the Spanish way of dining. Head chef Xema Álvarez, the driving force behind the culinary success of our sister restaurant Xalest, presents seasonal courses from the garden, from the sea, and from the Spanish land. As always, we aspire to offer a sustainable experience and reach our kilometer zero goals, meaning that all ingredients should have the shortest possible transportation before reaching your plate.

The design concept by interior architects at award-winning Swedish firm Wingårdhs merges the past with the present and offers sharp contrasts between the old and the new. Bespoke tables with intarsia woodwork, locally handcrafted Planette Pendants in alabaster from Contain, and quirky Alba chairs from neighboring designers at Dusty Deco set the tone for a social dining experience amongst historical vaults and pillars. The elegant and sophisticated, yet casual, setting offers a unique ambiance.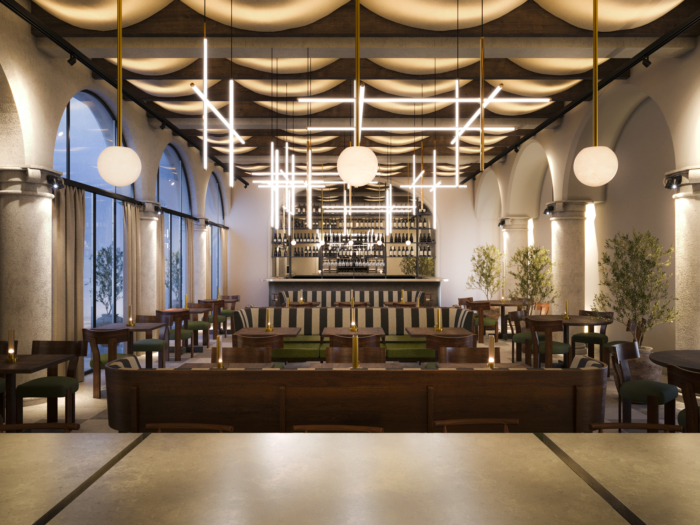 Guests who prefer exterior dining are welcome to enjoy the Mediterranean breeze at NOIs shaded courtyard, enhanced by a soft textile feature inspired by the sun-shading curtains in the old town alleys during summer. NOIs courtyard is a memory of the original construction of our building - a medieval Muslim Palace that was organized around two symmetrical interior patios.