Collection
Miss Clara Restaurant
At Miss Clara Restaurant in the urban chic boutique hotel Miss Clara Hotel in Stockholm's City district, we combine a profound love for Scandinavian culinary culture with cutting-edge knowledge of the latest global gastronomic advances.  
Miss Clara Restaurant's menu is based on Swedish and international brasserie classics, updated in our own personal style under the leadership of Head Chef Daniel Guest, using predominantly ecological, locally produced, superior quality ingredients in season. Our gastronomic philosophy is rooted in a deep understanding of both our Scandinavian culinary tradition and knowledge of the latest advances in contemporary food preparation techniques. We pride ourselves on always offering attractive and tempting alternatives on our menu for everyone in a group, regardless of tastes, diets and preferences/tolerances. Our menu, which we change with the seasons, always features many appealing vegetarian, gluten-free and lactose-free choices.
Our breakfast buffet offers a wide range of home-baked breads, freshly squeezed fruit juices, home-made jams and granolas, carefully selected locally produced meats, sausages and cheeses, and waffles to bake yourself, with many vegetarian, gluten-free and lactose-free alternatives. Restaurant Miss Clara is a popular venue for breakfast meetings among those in the creative industries.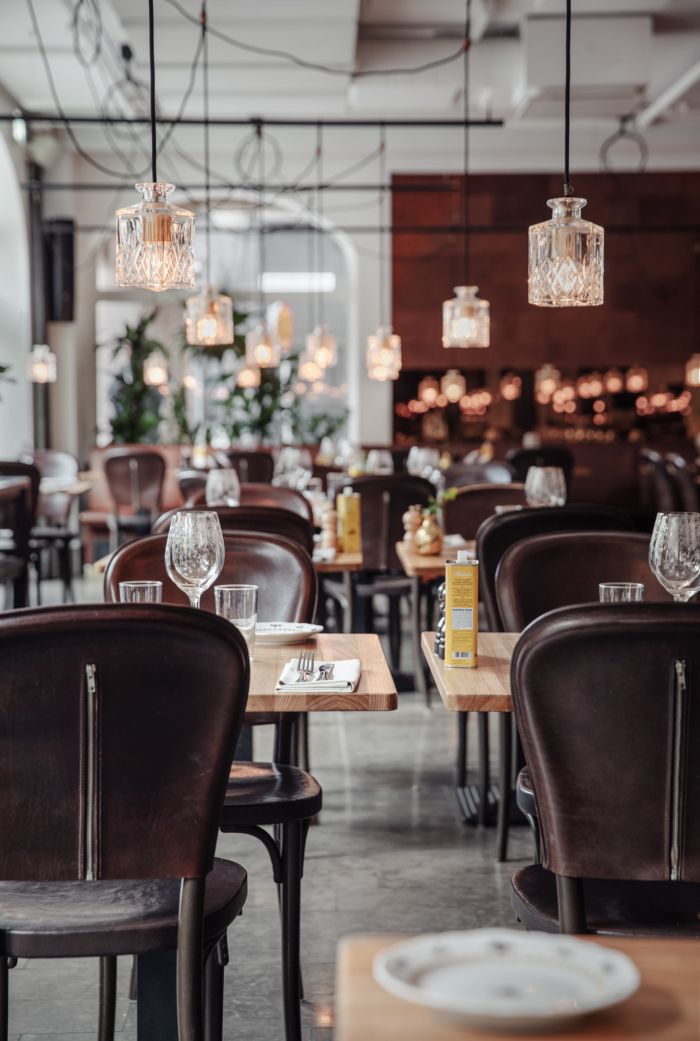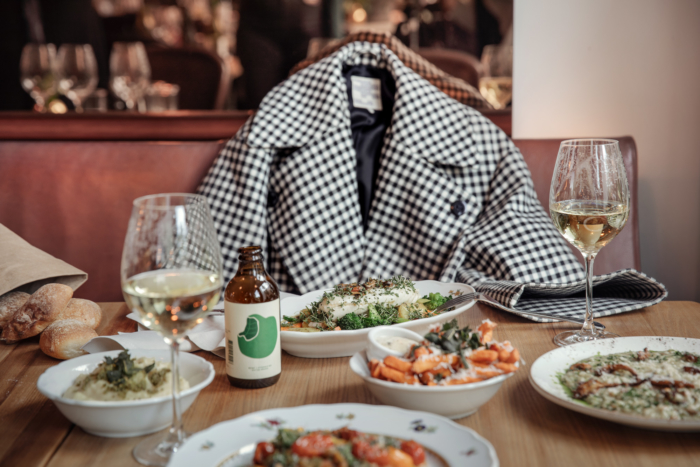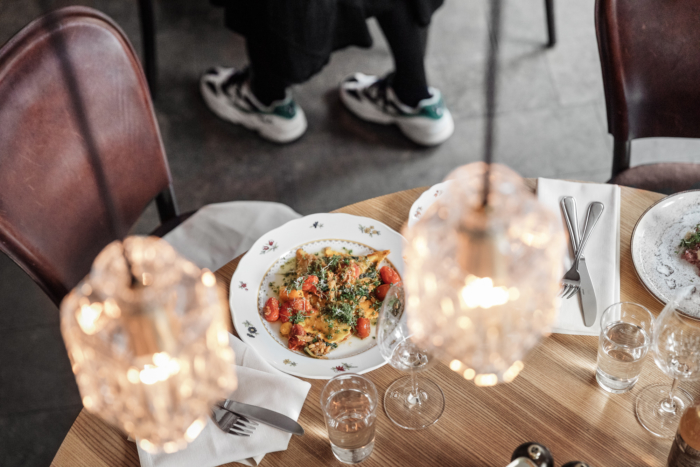 Our gastronomic philosophy
Our gastronomic philosophy is to operate as locally, ecologically, naturally and in season as possible. Of course we use some carefully selected imported products and ingredients as complements but we would never dream of serving, for example, lamb or asparagus from the other side of the world when those ingredients are available in much higher quality here at home in another season. Of course, meat produced in a smaller scale will always taste much better than that which comes from animals forced to breed quickly under unnatural circumstances. The core of our gastronomic philosophy is that nature will always produce the best ingredients.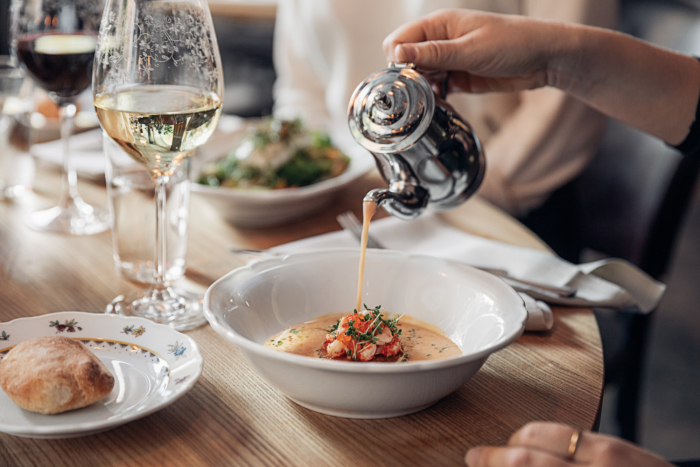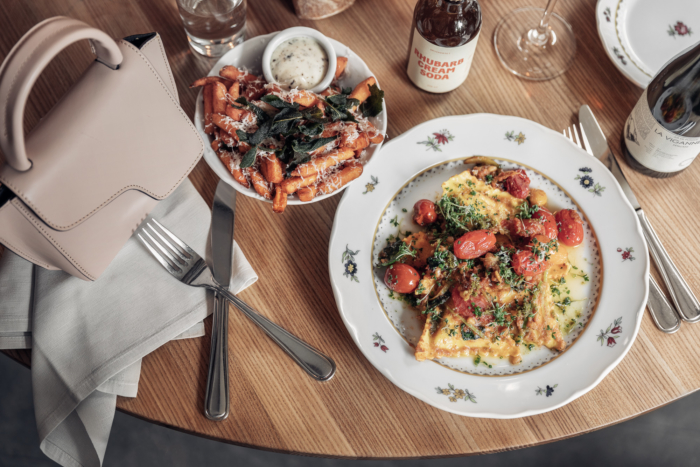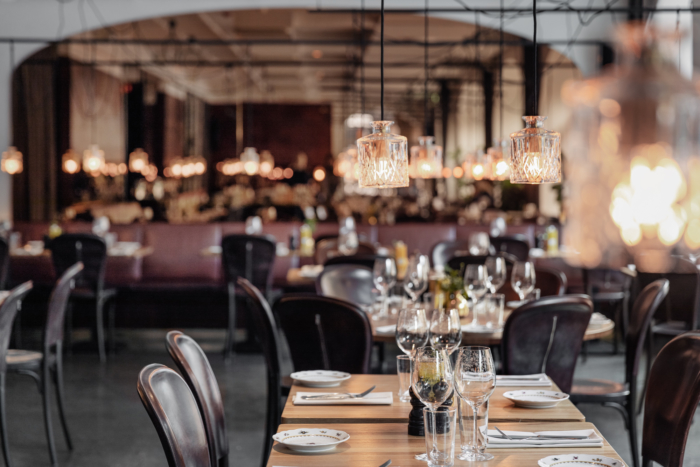 The terrace
During the warm season, all meals are served on our spacious open air terrace, a popular meeting venue with an inspiring urban pulse and buzz from Sveavägen Boulevard.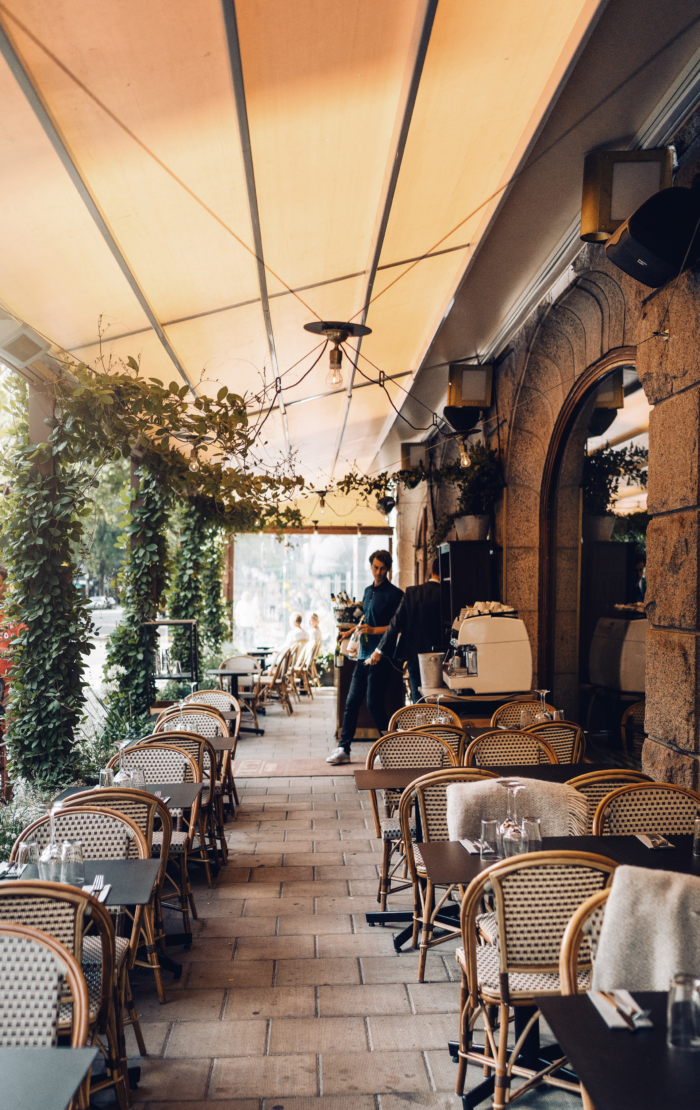 A Brunch with Miss Clara
Our weekend brunches, which have become popular events in Stockholm's creative circles, are served á la carte, frequently to the sounds of live music. Head Chef Daniel Guest's exquisite brunch menu is inspired by classic New York and London brunches, in our own personally updated interpretation, cooked exclusively from fresh first-class ingredients, predominantly ecologically and locally produced in season. Irresistible milkshakes and a waffle buffet with fresh berries are among the much sought after highlights at A Brunch with Miss Clara.