Collection
Långa Raden restaurant
In Långa Raden restaurant in the idyllic urban oasis Hotel Skeppsholmen, we love, honor and cherish our Swedish culinary heritage in our own personal, updated fashion. 
Under the leadership of Head Chef Magnus Johansson, we serve traditional Swedish specialties, delicacies and home-cooking dishes in season, updated in our own personal style, using only carefully selected premium quality ingredients from carefully selected producers, preferably local and eco-friendly. Långa Raden restaurant is a popular meeting venue for Stockholmers for breakfast, lunch and dinner, therefore our guests mingle with the locals. Our breakfast is widely renowned among the best in Stockholm, highly frequented for breakfast meetings. Our generous weekend brunch is an attraction in its own right. During the warm season, from June to September, all meals are served on our spacious terrace with a splendid view over the park greenery and the Stockholm waterfront.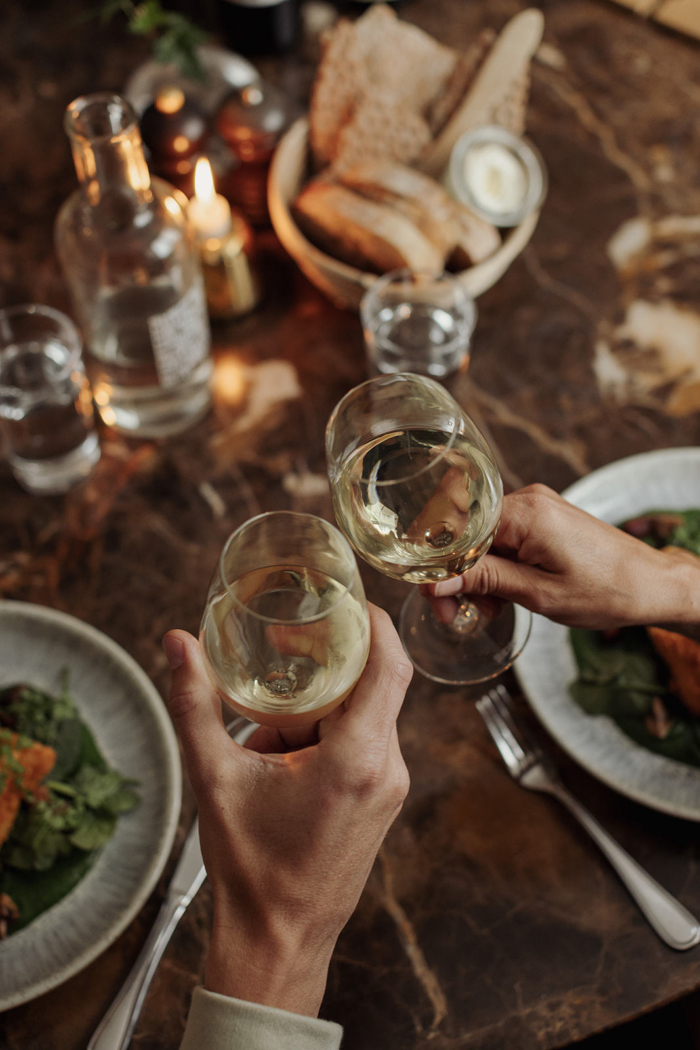 "There are so many fantastic Swedish home-cooking specialties, seasonal dishes and delicacies that are a pleasure and an honor to prepare and serve, sometimes updated and even reinvented to suit contemporary tastes."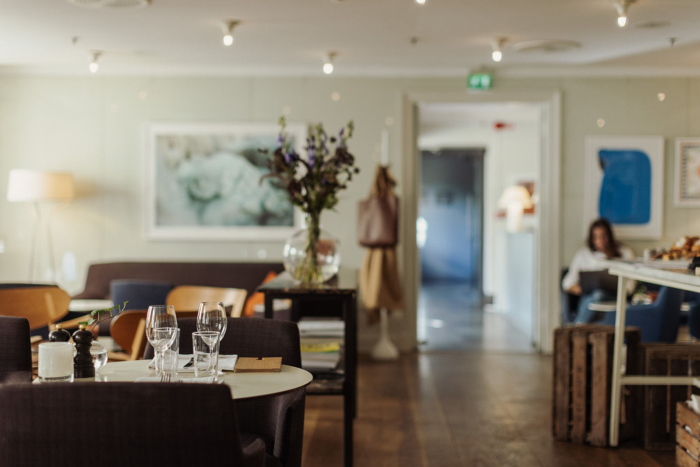 On the menu you will always find Swedish delicacies such as perfectly cooked fresh fish and seafood dishes in season, carefully selected meats from producers with good husbandry and rustic traditional Swedish countryside specialties prepared with a contemporary gastronomic flair, often with an extra luxurious "layer" added. Several of our dishes have become classics, such as our meatballs with cream sauce, our own sausages with the classic Skeppsholmen mustard and our fresh hand-peeled shrimp salad and sandwich.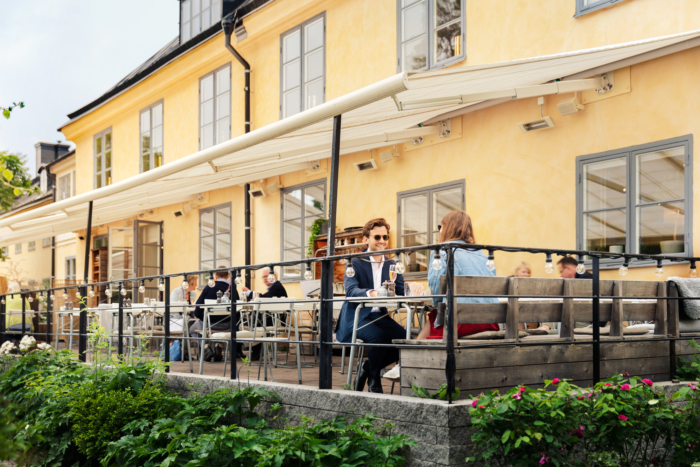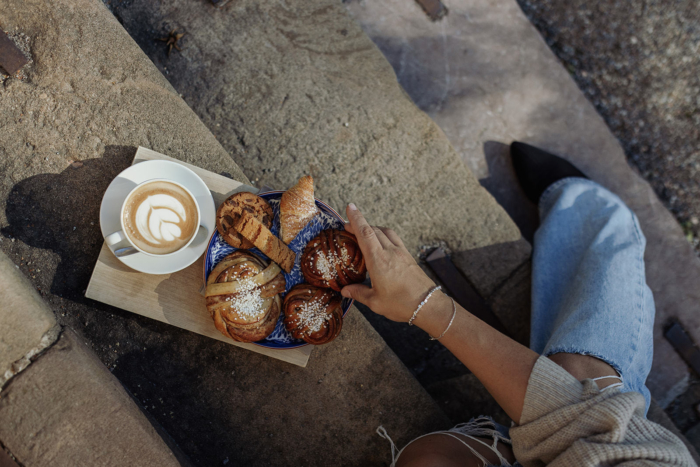 Christmas and winter pleasures
Skeppsholmen is a cozy dream in the wintertime when the lights and the candles glow romantically in the dark. Långa Raden restaurant is a wondrous location for indulging in a traditional Swedish Christmas table brimming with traditional delicacies prepared and presented with contemporary gastronomic elegance — or if you just want to step in from a refreshing walk in the snow to a glass of warm and spicy followed by a heart-warming home-cooked winter dinner.