Collection
Stallmästaregården
When in the serene urban oasis Stallmästaregården, you could never imagine yourself being just a short walk from the bustling urban energy of a major European metropolis. The hotel and inn simply has no equal as an archetypical pastoral and historic Swedish idyll, updated to the highest contemporary style and standard. 
Stallmästaregården hotel and inn, located in the Royal Haga Park by the northern entrance to downtown Stockholm, overlooking the serene Brunnsviken bay, is a piece of Swedish cultural history, immortalized in the lyrics of Carl Michael Bellman, Sweden's national bard, in the 1700s. 
In the 1950s and 60s, Stallmästaregården, lovingly known under the nickname "Stallis" by Stockholmers, rose to fame as one of Sweden's finest restaurants under the leadership of chef Tore Wretman, often referred to as "the father of Swedish gastronomy". Stallmästaregården has cherished this gastronomic heritage ever since becoming part of the Nobis Hospitality Group in 1987. In 2000, the Nobis Hospitality Group was entrusted with the honor of expanding these historic premises with a 49-room boutique hotel.
It is a cherished custom among Stockholmers to come to Stallmästaregården for life's great occasions such as weddings, anniversaries, baptisms and funerals, as well as for traditional celebrations such as Valborg (Valpurgis), Midsummer, Christmas, Easter, Sweden's National Day and crayfish parties.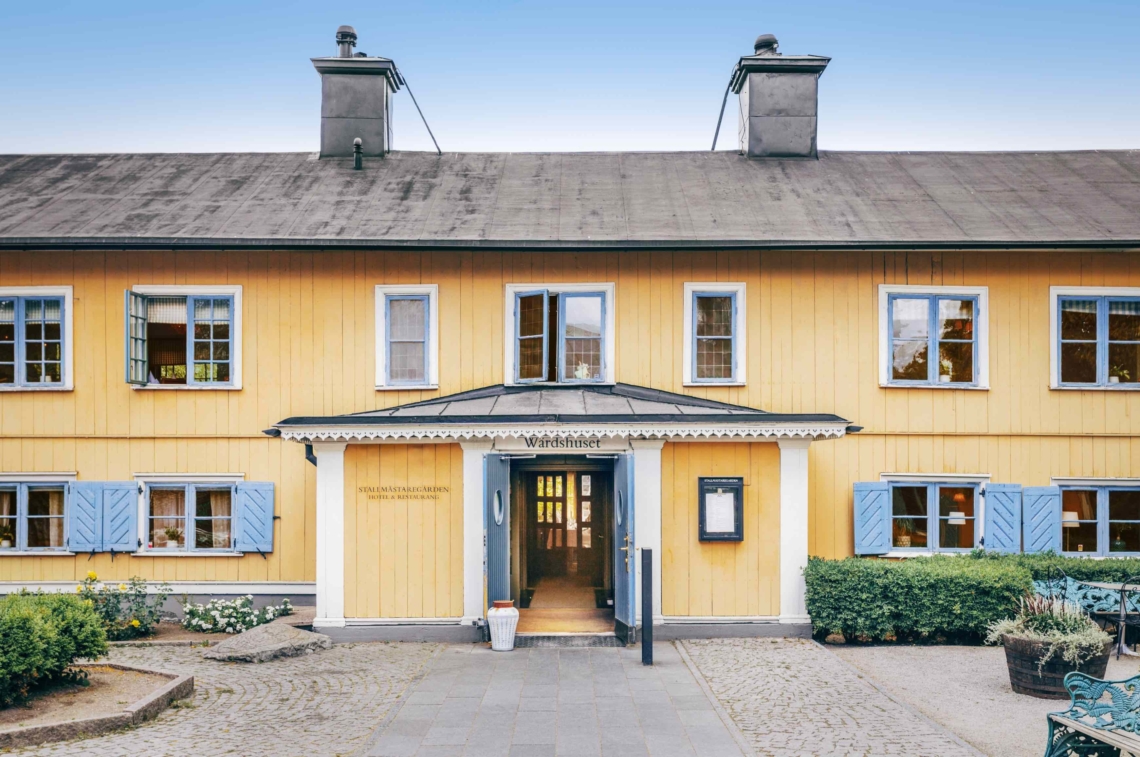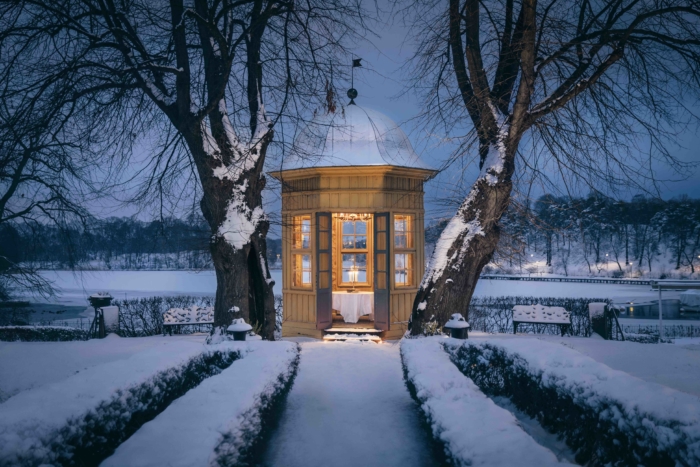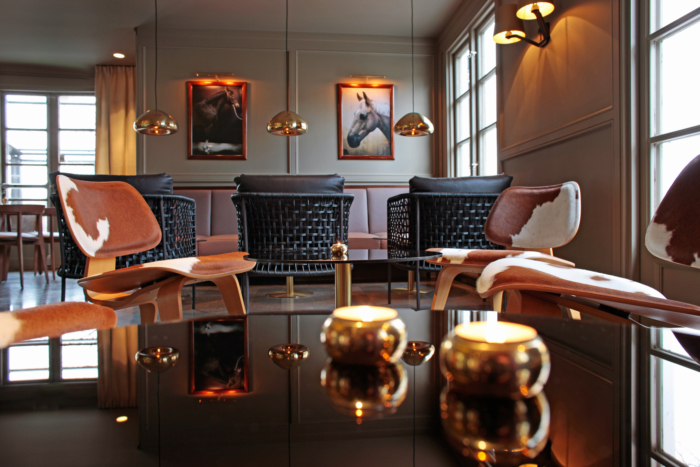 History & legend
Stallmästaregården is the oldest of Stockholm's so-called "outer inns" with a history dating back to the mid-1600s. Legend has it that Queen Christina while hunting in the Haga Park in the summer of 1645 stopped at "stable master" (in Swedish Stallmästare) Håkanssons farm. The Queen was so enchanted by the poetry of the setting and the view over the bay that she decided to celebrate midsummer with her entourage here. Rumor about this visit soon spread around Stockholm, inspiring Stallmästare Håkansson to transform his farm into an inn — a function in which it has served uninterrupted ever since.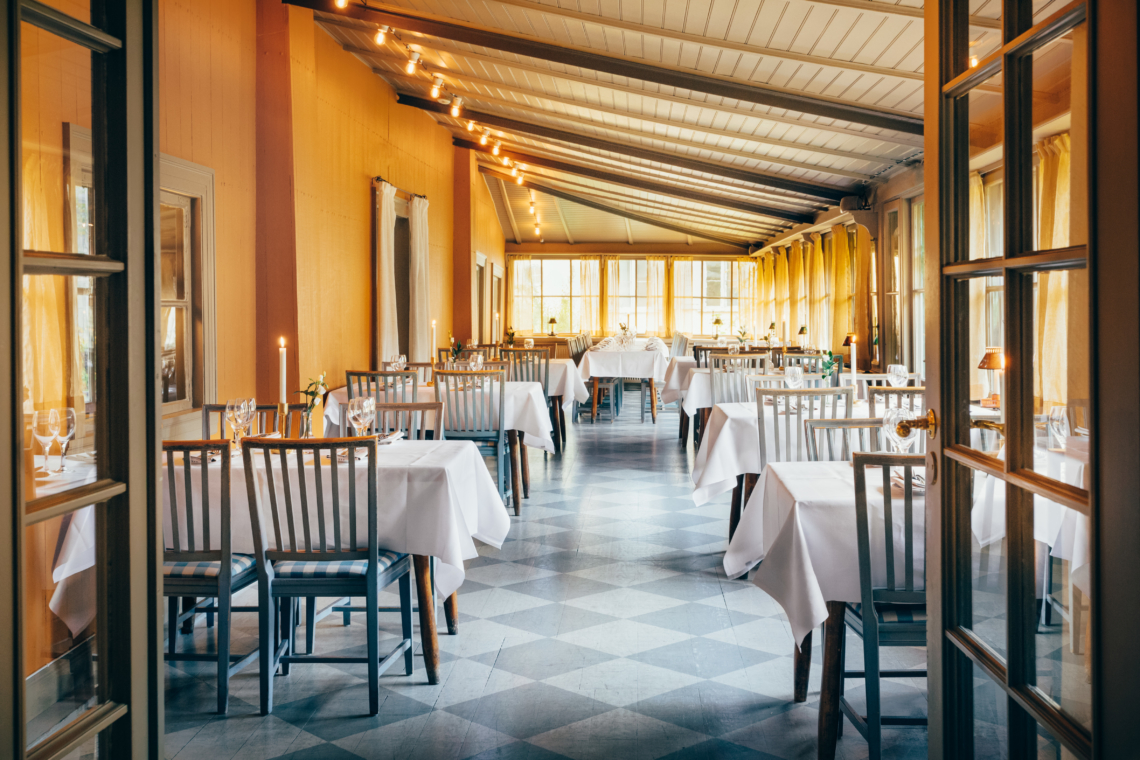 Rooms & suites
Our 49 rooms and suites are inspired by Stallmästaregården's proud heritage dating back to the Gustavian era in the late 1700s, the time of Carl Michael Bellman, Sweden's national bard. All rooms are calm and mellow in mood and very comfortable, with interiors decorated in premium quality natural materials such as oak and marble. Some rooms offer enchanting views over Brunnsviken bay and our garden. Our suites, and especially our three Royal Haga Suites, are popular for romantic weekend getaways including, of course, the most romantic getaway of all — weddings. Our celebrated breakfast buffet and free parking is always included in our room rates.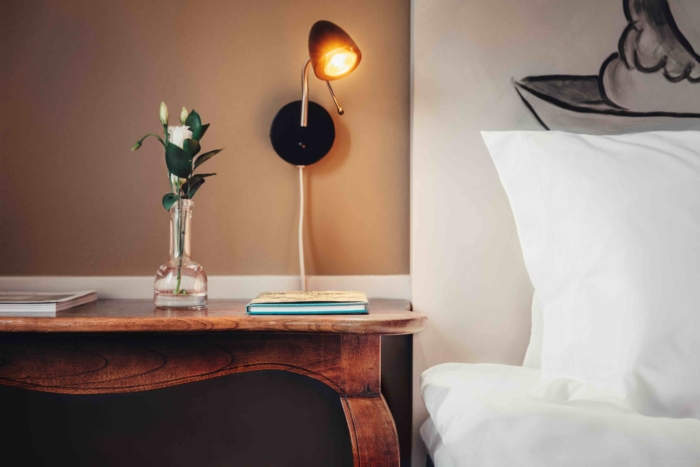 "Stallmästaregården is and must always be as Swedish and traditional as you can possibly get — but always with an elegant, highly contemporary touch."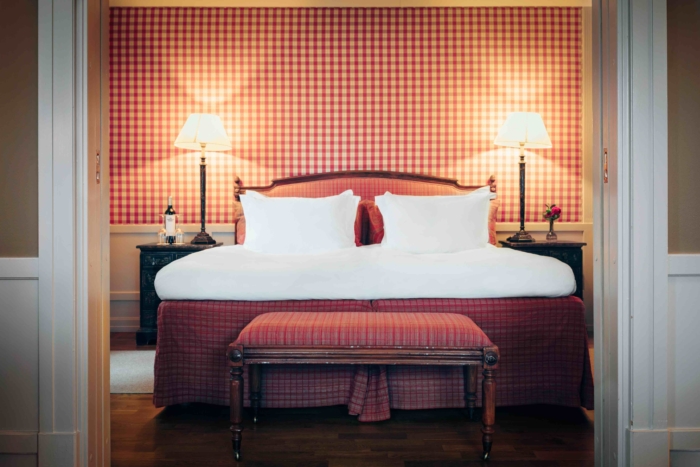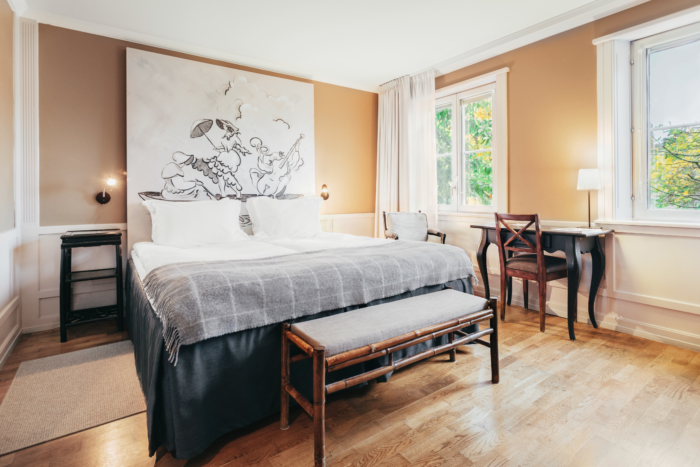 Stallmästaregården restaurant
Under the leadership of Head Chef Stefan Eriksson, who is also the Managing Director of our hotel, Stallmästaregården honors our Swedish culinary heritage and meal traditions in our own personal, elegantly updated fashion. This is where you come to indulge in Swedish traditional dishes cooked with love and respect using only superior quality ingredients, predominantly locally and ecologically produced in season. At Stallmästaregården, you can always savor delicacies such as venison, berries, salmon, trout and roe from the north of Sweden. From our dining room and spacious open air terrace you can marvel over the epic and historic view of Brunnsviken bay with your meal. For Stockholmers, Stallmästaregården restaurant is a natural choice for all traditional Swedish feasts and celebrations.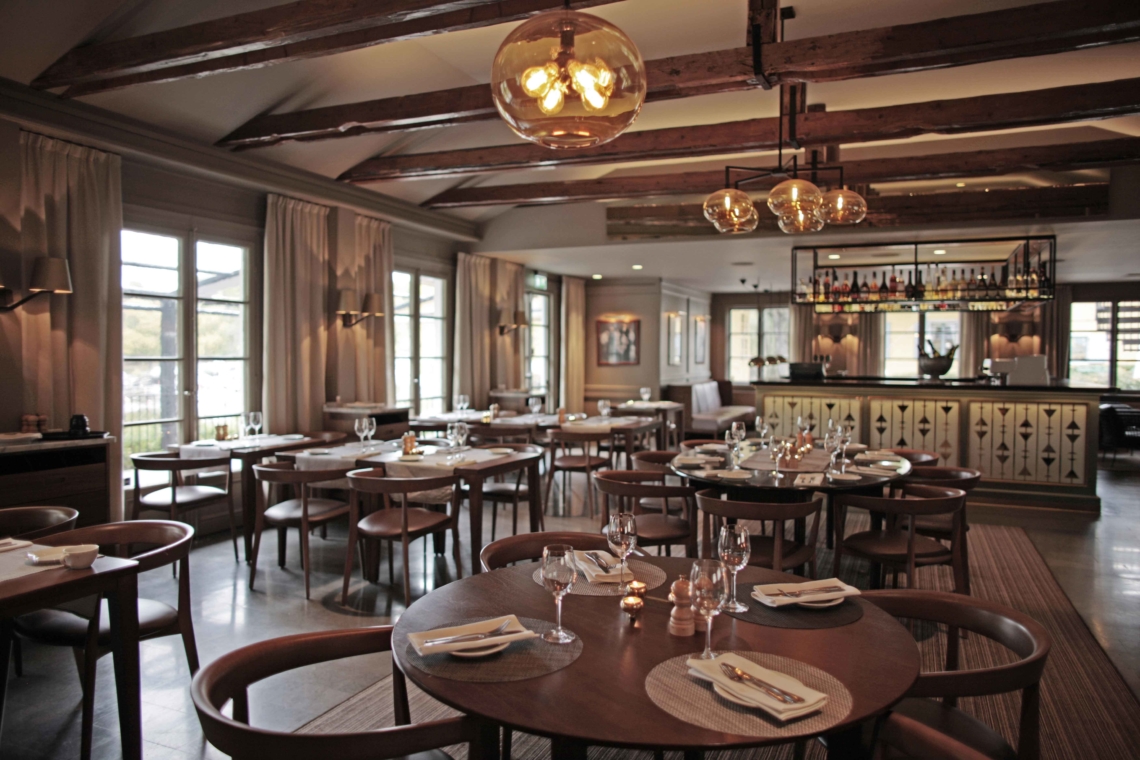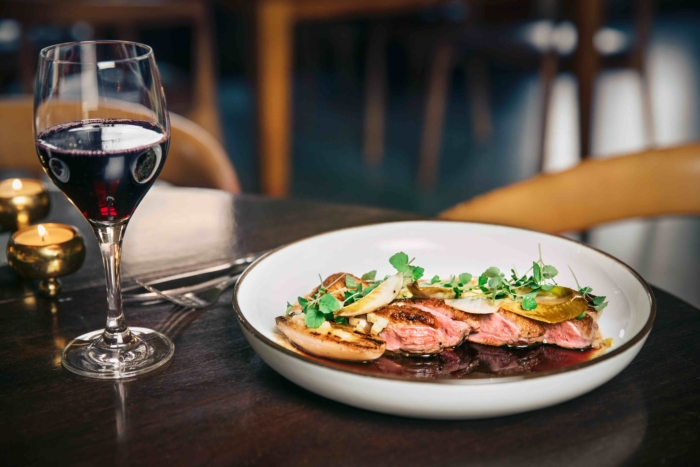 Conference & Celebration
Though Stallmästaregården is not a conference hotel we are indeed a very popular venue for smaller and medium-sized conferences, meetings and events of all kinds. Our location couldn't be better — a green secluded oasis only a short walk from central Stockholm, swiftly accessible by public transport and with plenty of parking space. We offer a number of beautiful historic meeting rooms with capacity for up to 100 guests/participants in adjacent Tingshuset from the 19th century, as well as a number of cozy, intimate chambers and small private rooms in the oldest part of the inn for smaller groups. At Stallmästaregården, your group will find the right tranquility and inspiration for great thoughts and ideas. For further energy and inspiration, we also offer a range of activities, including poetic cruises from our jetty out onto the historic waters of Brunnsviken bay.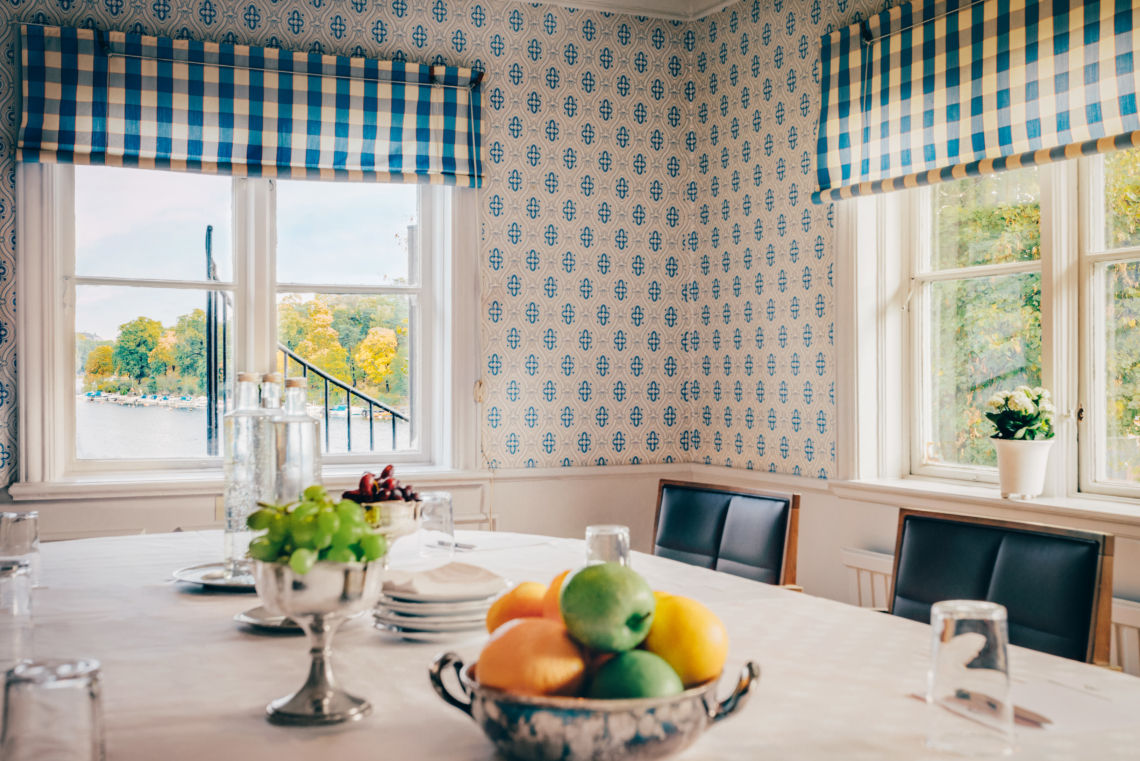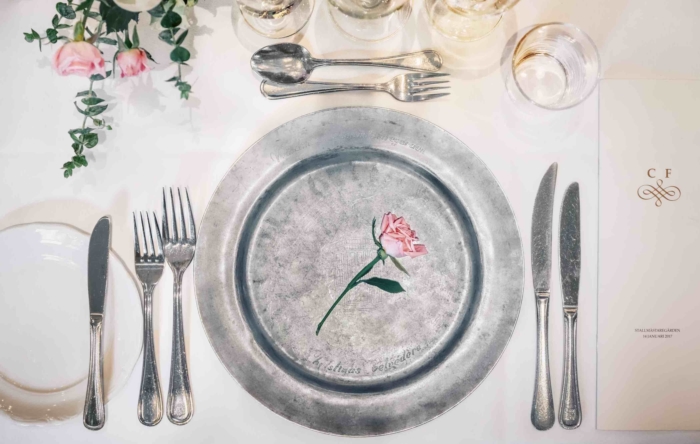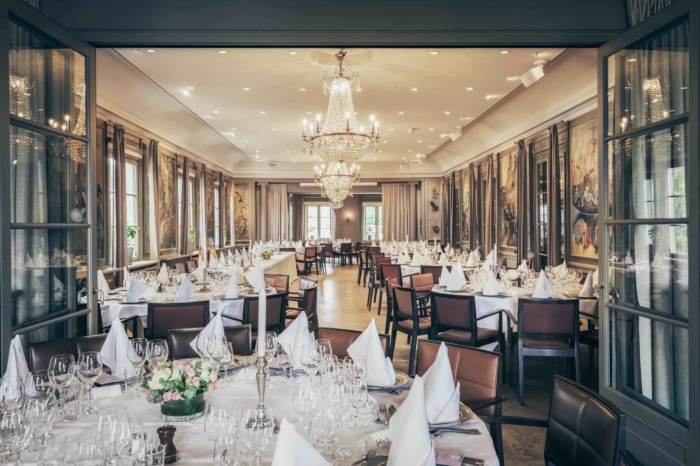 Conferences, events and celebrations in historic meeting rooms or in the garden overlooking poetic Brunnsviken bay.