Collection
Miss Clara by Nobis
If you're looking for a stylish and dynamic young urban hub for contemporary creativity, inspiration, relaxation and pleasure in a buzzing part of Stockholm's City District — then you have found it in Miss Clara by Nobis.  
Opened in 2013, Miss Clara by Nobis is housed in one of Stockholm's finest Art Nouveau buildings, originally constructed as a girls' school in 1910. The name actually derives from the school's beloved, progressive and radical principal Clara Strömberg, a pioneer in sexual education, among other fields. The historic building has been transformed into a first-class 92-room timeless contemporary boutique hotel under the leadership of Gert Wingårdh, Sweden's most internationally renowned architect, emphasizing the building's original supreme stone architecture. Located on Sveavägen Boulevard in a dynamic area of Stockholm's city district, Miss Clara has become a "happening" scene and meeting venue for Stockholmers and visitors in creative industries such as art, literature, fashion, design, music and media. Miss Clara ranks among the top of Stockholm's hotels in guest satisfaction.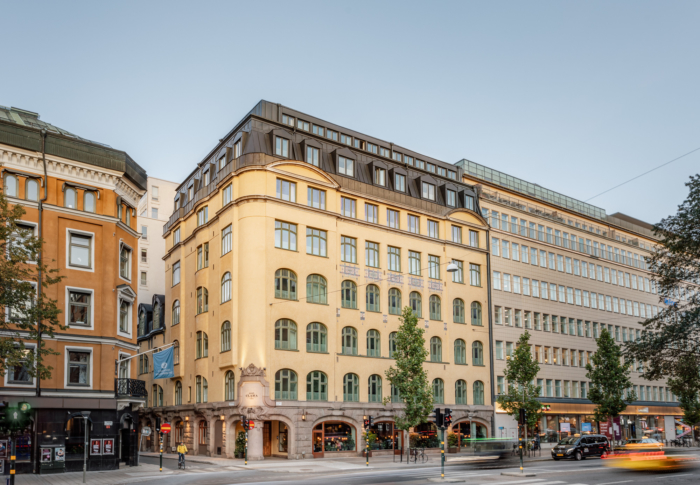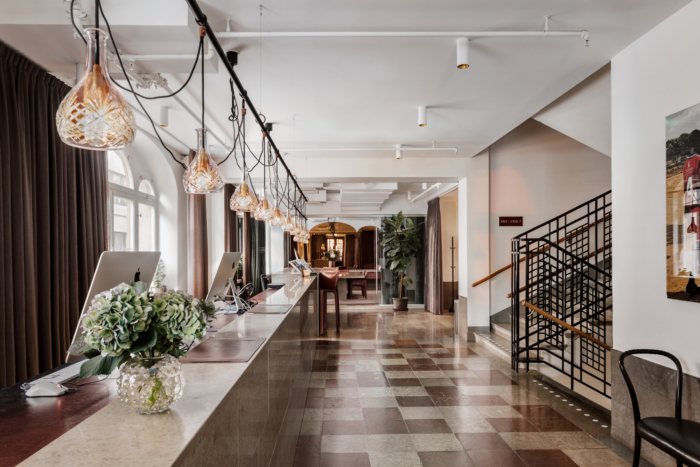 Miss Clara by Nobis on Sveavägen in Stockholm's City district, housed in a former girl's school, one of Stockholm's finest Art Nouveau buildings.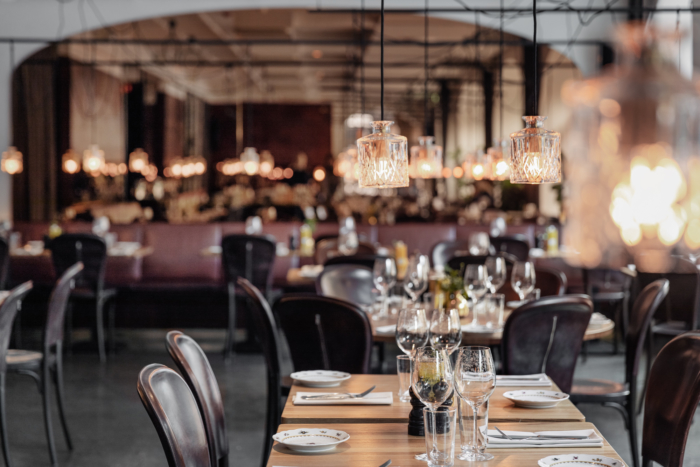 "I think it's a great tribute to our hotel that we have become a favorite meeting venue for people in the creative industries. This was a vision that we had from the beginning, and one which is hard to achieve. You don't get there by being trendy, but through genuine quality, personal service and meticulous attention to detail."
Rooms & suites
The unique character and charm of the rooms and suites in Miss Clara by Nobis comes from the beautiful detailing of the original Art Nouveau architecture, in combination with sharp timeless contemporary additions in superior quality natural materials, and edgy design elements. The large, arched windows facing Sveavägen Boulevard and the oak parquet floors are signature features. The rooms are accentuated with internationally publicized smart contemporary design innovations that enable guests to enjoy their rooms more flexibly, for example by using the bed and the deep window niches as alternate spaces for working, socializing and/or relaxing.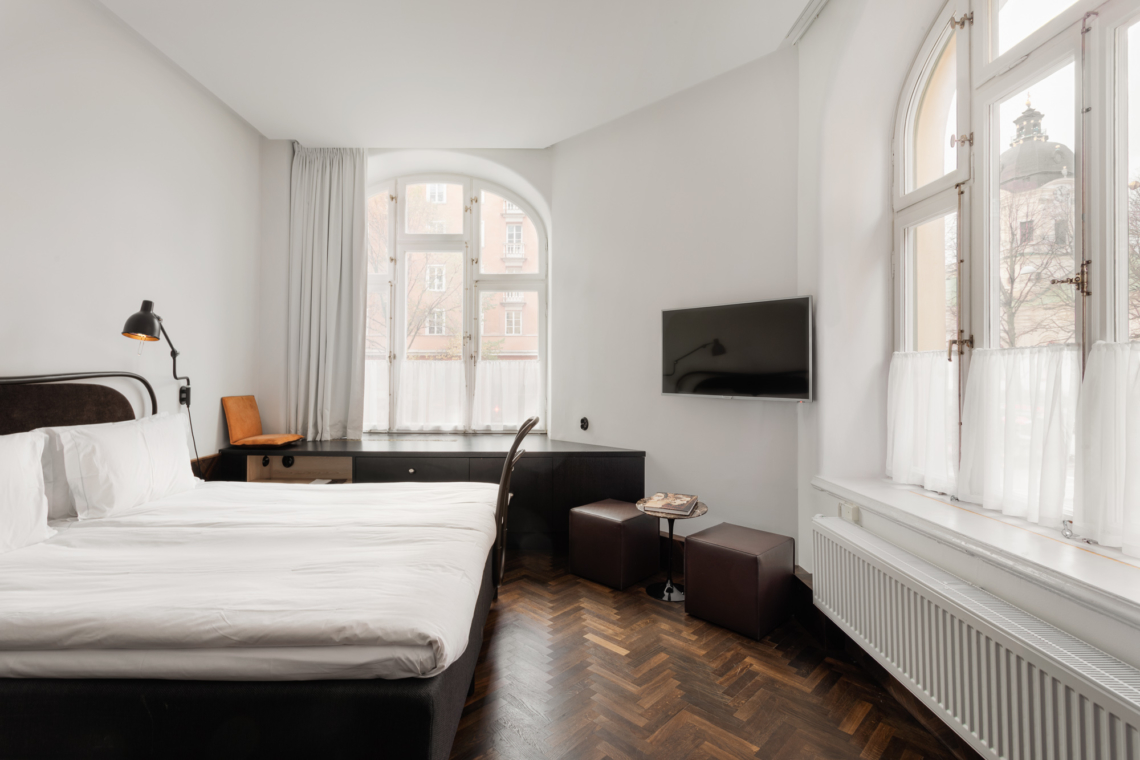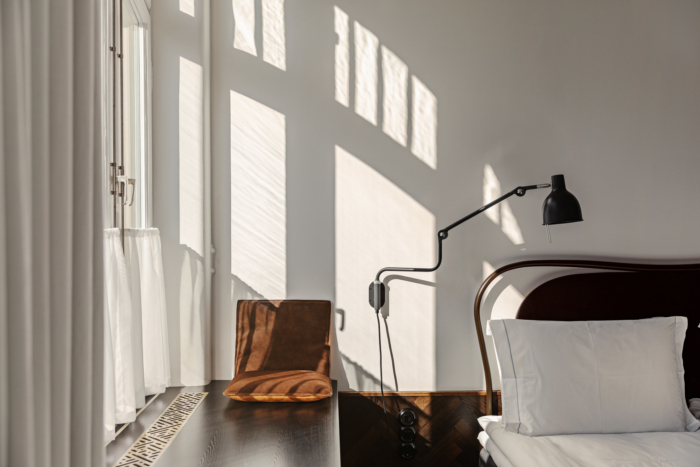 Miss Clara Restaurant
Miss Clara Restaurant serves Swedish and international brasserie classics, updated in our own personal style using predominantly ecological, locally produced, superior quality ingredients in season. Our gastronomic philosophy is based on a deep understanding of both our Scandinavian culinary tradition and the latest advances in contemporary food preparation. We pride ourselves on always offering attractive and tempting alternatives on our menu for everyone in a group, regardless of tastes, diets and preferences/tolerances. Our breakfast buffet offers a wide range of home-baked breads, homemade jams and granolas and carefully selected locally produced hams, sausages and cheeses, with many gluten-free and lactose-free alternatives. Our weekend brunches, which have become very popular in Stockholm's creative circles, are served á la carte, frequently to the sound of live music.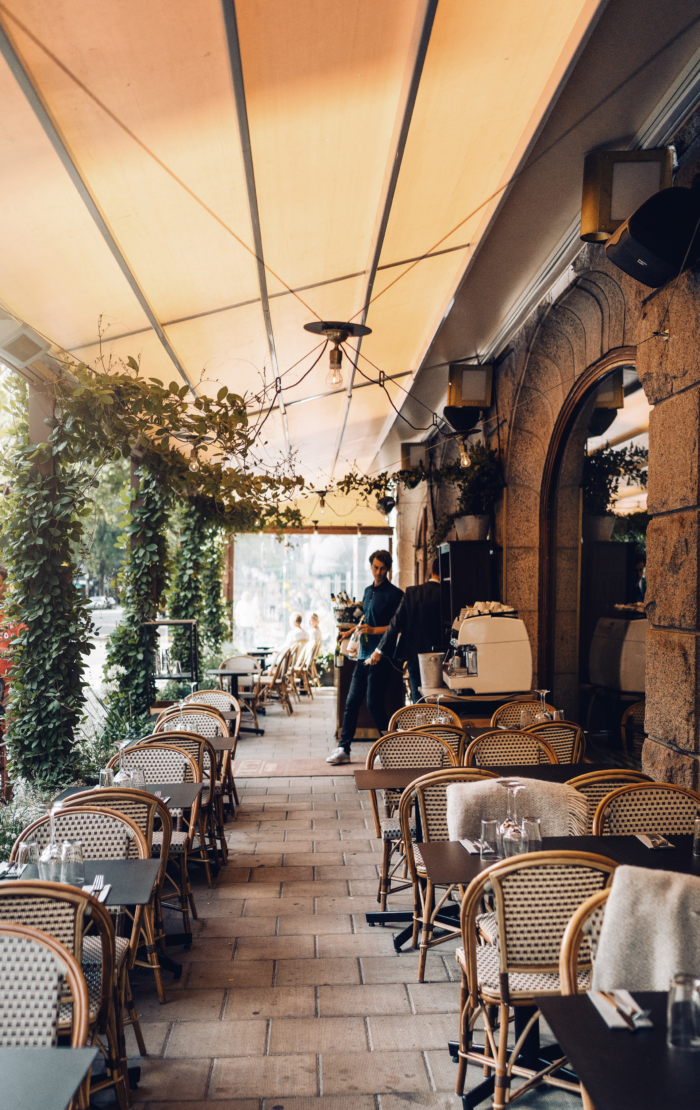 Dining contemporary Swedish and international style at Miss Clara Restaurant, popular for its Saturday "musical brunches".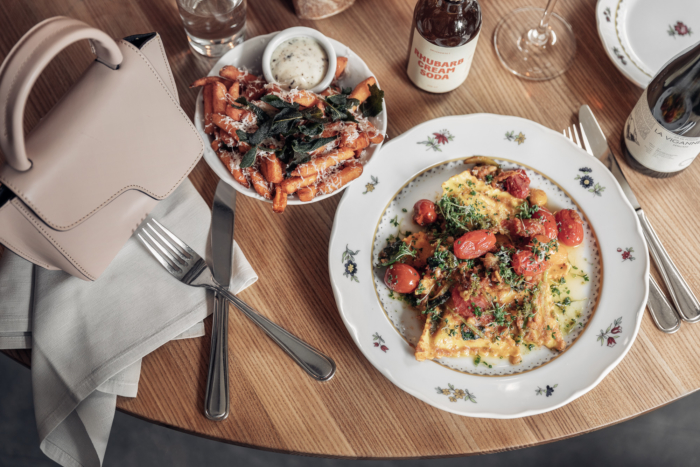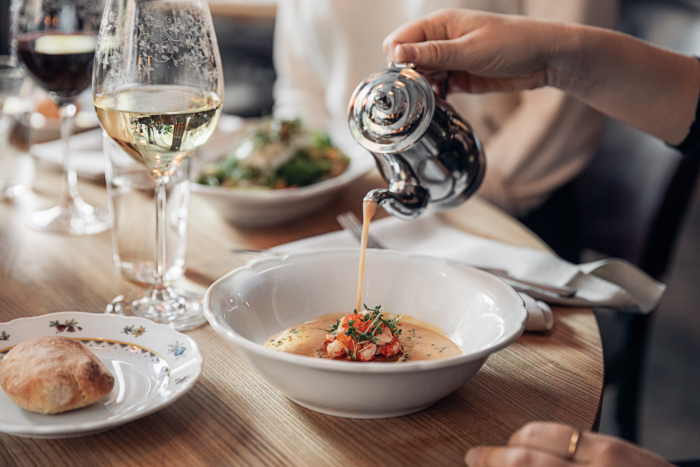 Miss Clara cocktail bar
Our bartenders combine experience from leading bars in New York and London with our own personal style and attitude in creating an innovative cocktail menu based on fresh ingredients in season. Drinks and cocktails are served with flavorful home-made appetizers to the sounds of carefully selected music.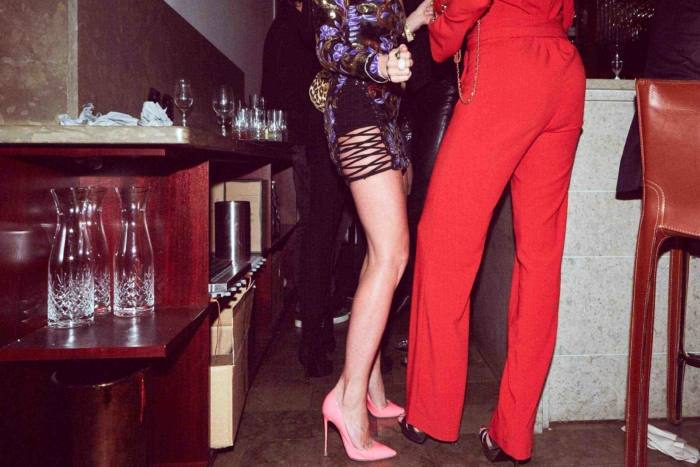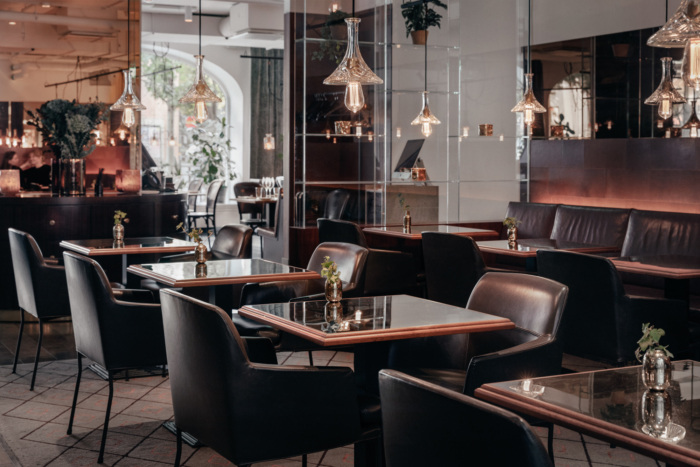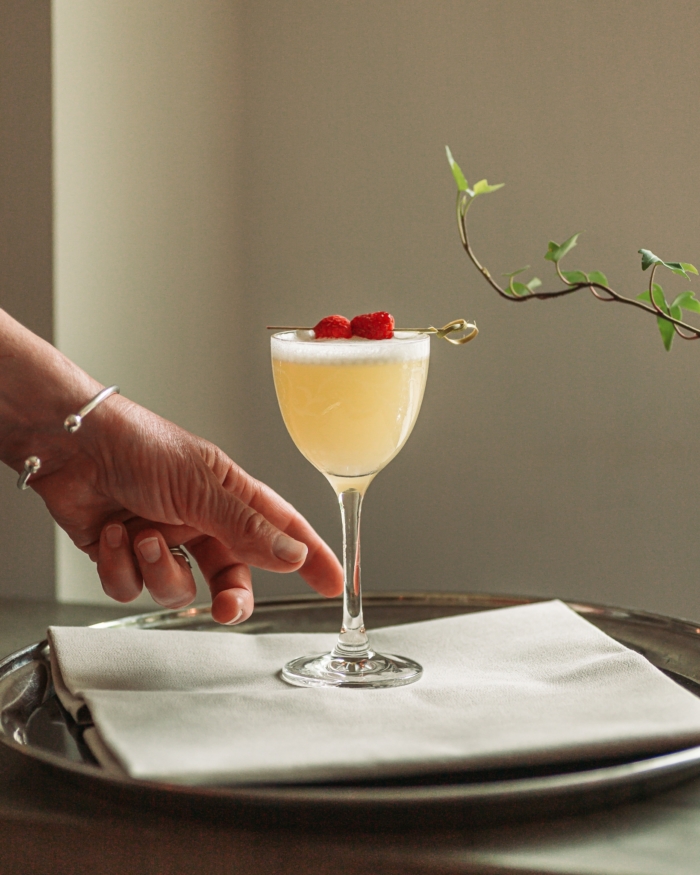 Conference & Celebration
Though not a conference hotel, Miss Clara by Nobis offers several attractive venues for smaller and medium size meetings, gatherings, parties and events. Our spectacular fifth floor terrace boasts sensational panoramic views of Stockholm's rooftop landscape through floor to ceiling glass walls, including the ceiling itself which allows the sun and moonlight to flood in. Our street level Chambre Séparée and the Ballerina Room are popular venues for smaller meetings, events, presentations, dinners and cocktails for many companies in the creative industries.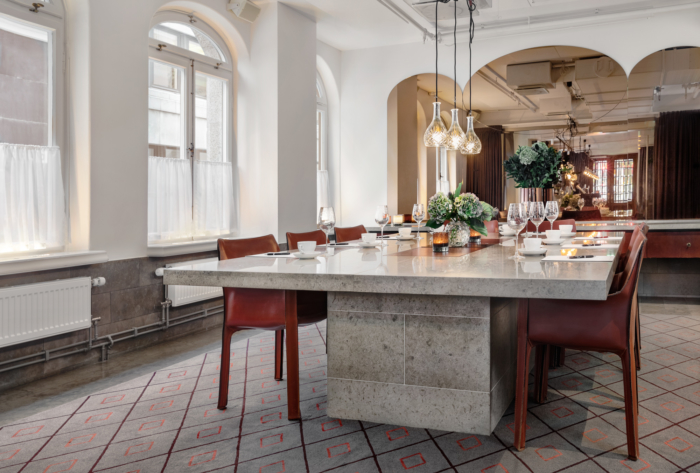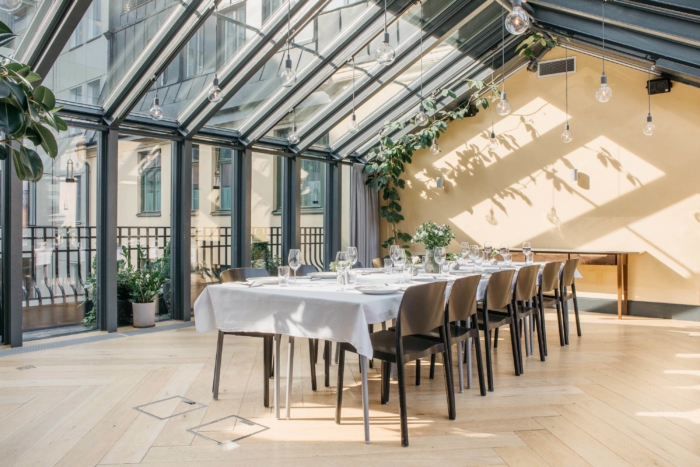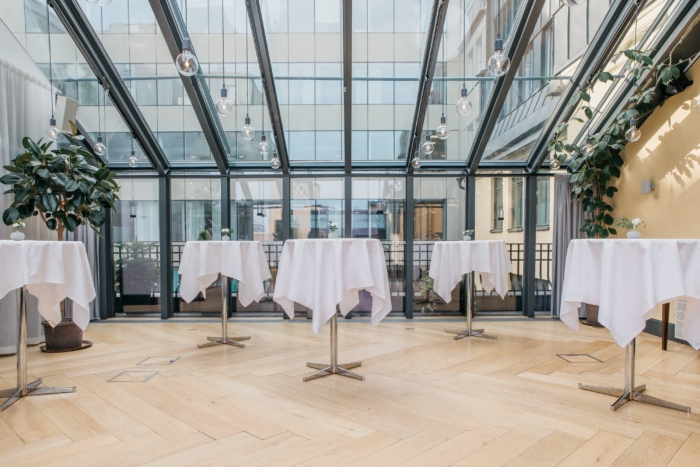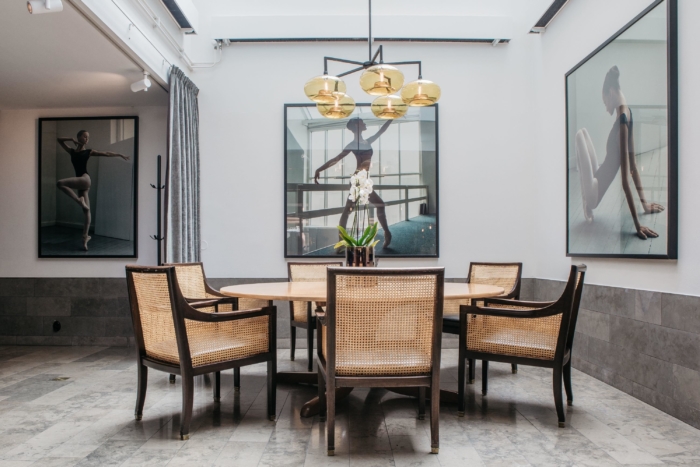 Giro Pizzeria Napolitana 
In addition to Miss Clara Restaurant, Miss Clara by Nobis also features Giro located in the adjacent building, accessed directly from the hotel lobby and restaurant. In a unique collaboration with world famous da Michele pizzeria in Naples, the hometown of pizza, we serve the best pizzas in Stockholm, baked with only first-class fresh ingredients and centuries of knowledge by pizza chefs directly from da Michele in Naples.