Collection
Hotel Skeppsholmen
The setting of Hotel Skeppsholmen is so rural, secluded, soothing and idyllic that you wouldn't imagine yourself being just a ten minute scenic walk from the city center of a major metropolis. Hotel Skeppsholmen is an award-winning, environmentally-friendly hotel with a warm familiar atmosphere, ranking at the top of Stockholm's hospitality industry in guest satisfaction, extensively publicized in leading international media.
Housed in a famous landmark historic building from 1699, with sharp contemporary interiors by globally renowned Swedish architects and designers Claesson Koivisto Rune, Hotel Skeppsholmen, opened in 2009, truly does justice to the expression urban oasis.  The hotel is embedded in the lush greenery of Skeppsholmen Island, with a spectacular view over Stockholm's waterfront and maritime inlet.
Our premises, originally built as naval barracks, are classified among Sweden's most valuable historic buildings, and we cherish our Swedish heritage and traditions in a highly updated fashion. Our service, interiors and gastronomic concepts are "extremely Swedish", in our own personal interpretations. Everything in our hotel is Swedish — from the ingredients, dishes, glassware, silverware and porcelain in our restaurant, to our furniture, art and interiors, the toiletries in our rooms and the clothes worn by our staff. If you want to experience both contemporary and historic Sweden, a better choice of accommodation is hard to find.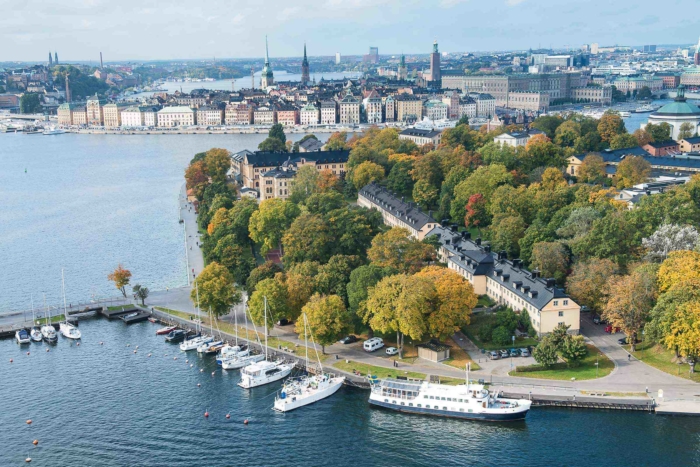 "Many of our guests say that they feel part of a family when here at Hotel Skeppsholmen. I can't think of a finer compliment. That's just the way we like to take care of our guests — like family members."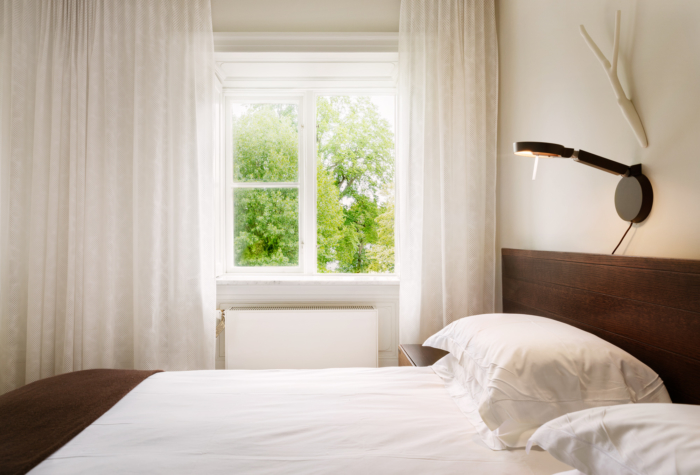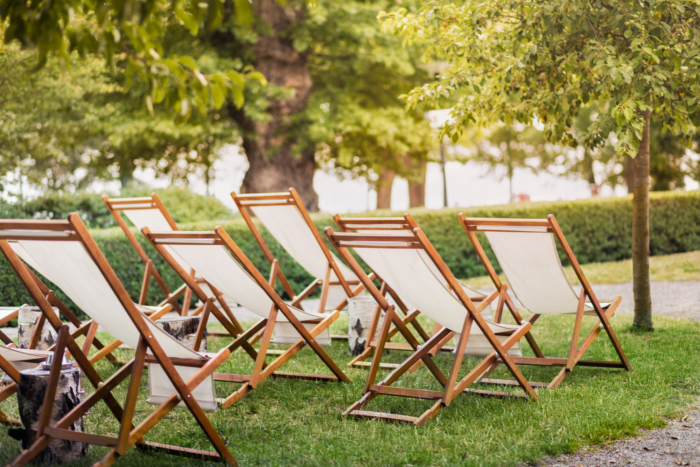 Rooms & suites
Our rooms and suites all have the unique historic character and charm of our building from 1699, pleasantly contrasted with stylish contemporary interior design by Claesson Koivisto Rune. All materials, furniture and interior objects are carefully selected from leading Swedish brands and manufacturers, offering superior comfort and efficiency as well as a unique contemporary Swedish, no-nonsense ambiance. Many of our rooms and suites also have enchanting waterfront and/or garden views.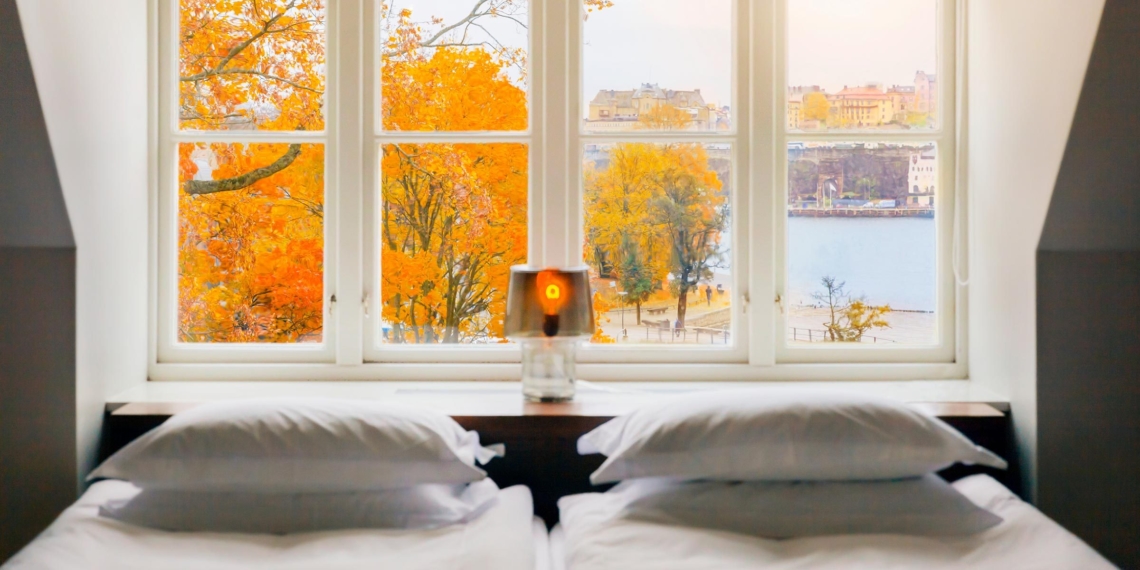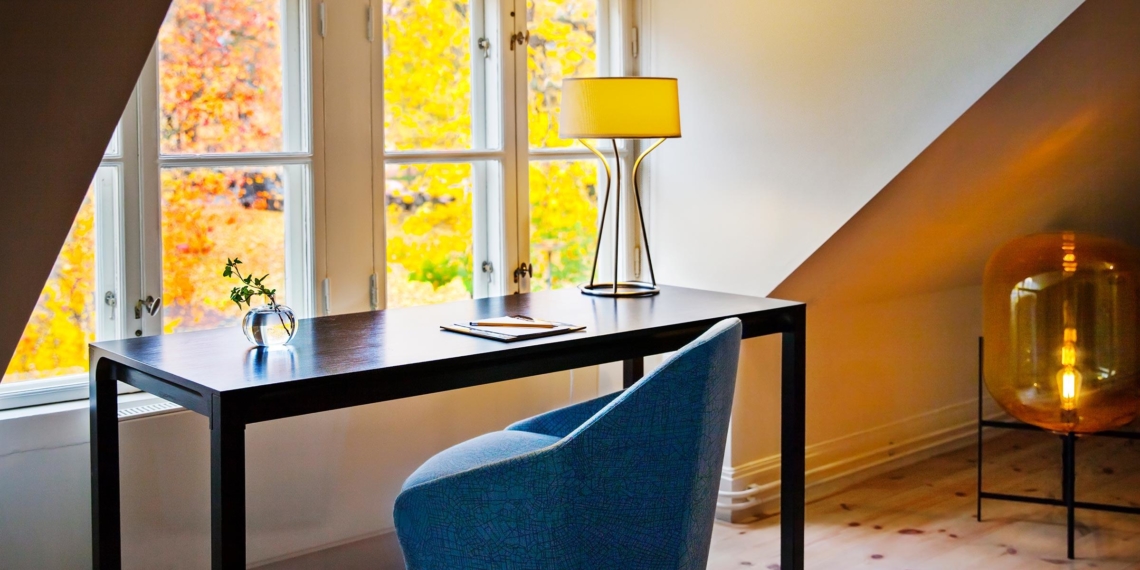 Långa Raden Restaurant
At Långa Raden Restaurant, we love, honor and cherish our Swedish culinary heritage. Under the leadership of Head Chef Magnus Johansson, we work with traditional Swedish specialties, delicacies and home-cooking dishes in season, updated in our own personal style, using only carefully selected premium quality ingredients from predominantly local, environmentally-friendly producers. Långa Raden Restaurant is a popular meeting venue for Stockholmers for breakfast, lunch and dinner. Therefore, our guests mingle with the locals. Our breakfast, widely renowned among the best in Stockholm, is included in the hotel rate. If you like, you may bring a breakfast basket with you to enjoy in the sun after a morning swim from the jetty. Our generous weekend brunch is an attraction in its own right. During the warm season, from April to October, all meals are optionally served on our spacious terrace with a splendid view of the park greenery and the Stockholm waterfront.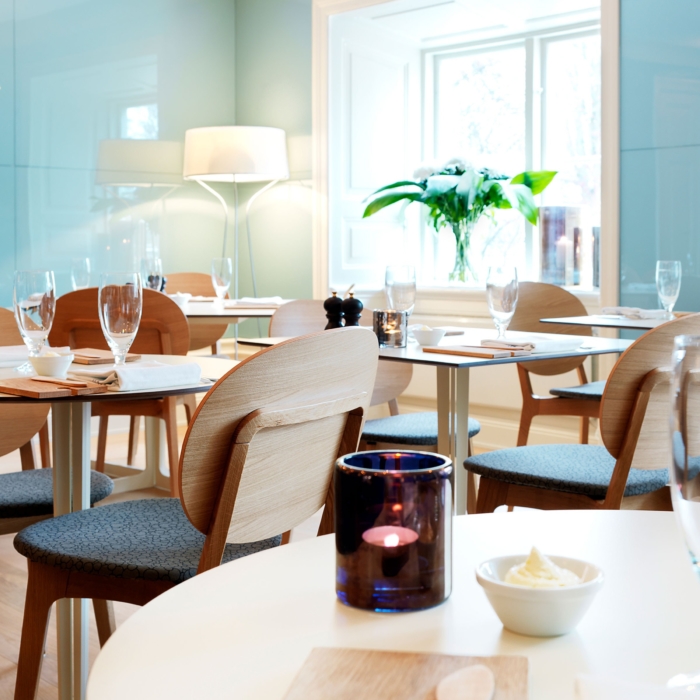 At Långa Raden Restaurant, we honor traditional Swedish culinary tradition in our own personally updated contemporary style.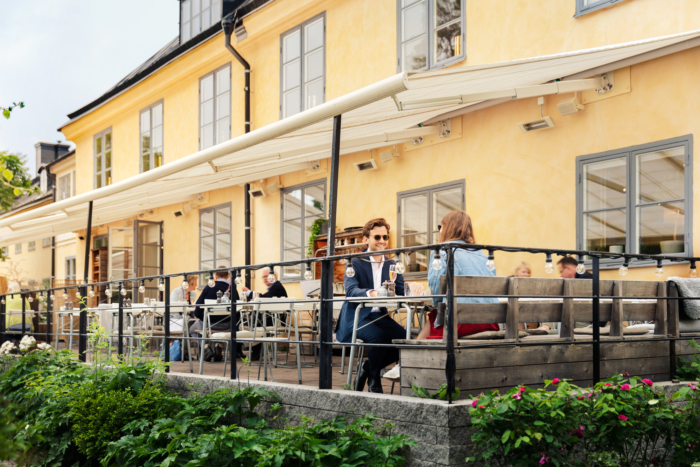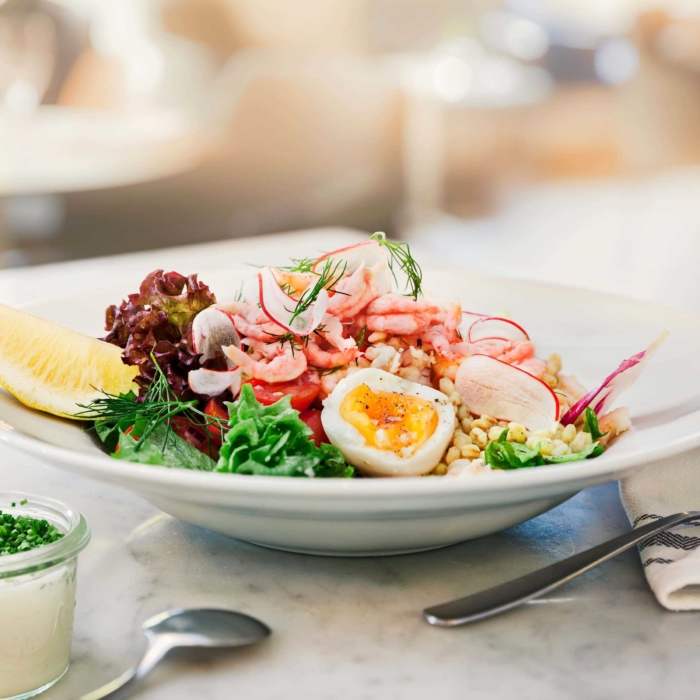 Salad with freshly hand-peeled Swedish shrimps. We use only the finest ingredients, if possible locally grown.
Conference & celebration
Though Hotel Skeppsholmen is not primarily a conference hotel, we offer several superior venues for smaller and mid-size meetings, conferences, celebrations and events. Most unique is Skridskopaviljongen, the Royal Ice-skating Pavilion, on the adjacent small, secluded and idyllic Kastellholmen island waterfront. Built in 1882 on commission by King Oscar II, for the Royal Skating Club and the Royal Yacht Club, this is where the Royal family and their entourage used to fashionably enjoy a cup of hot chocolate or perhaps a glass of warm alcoholic punch after skating on the frozen bays of Stockholm. The premises, culturally protected by law down to the smallest detail, have been lovingly restored and renovated into a top standard venue for all kinds of conferences, meetings, parties and celebrations for up to 75 guests.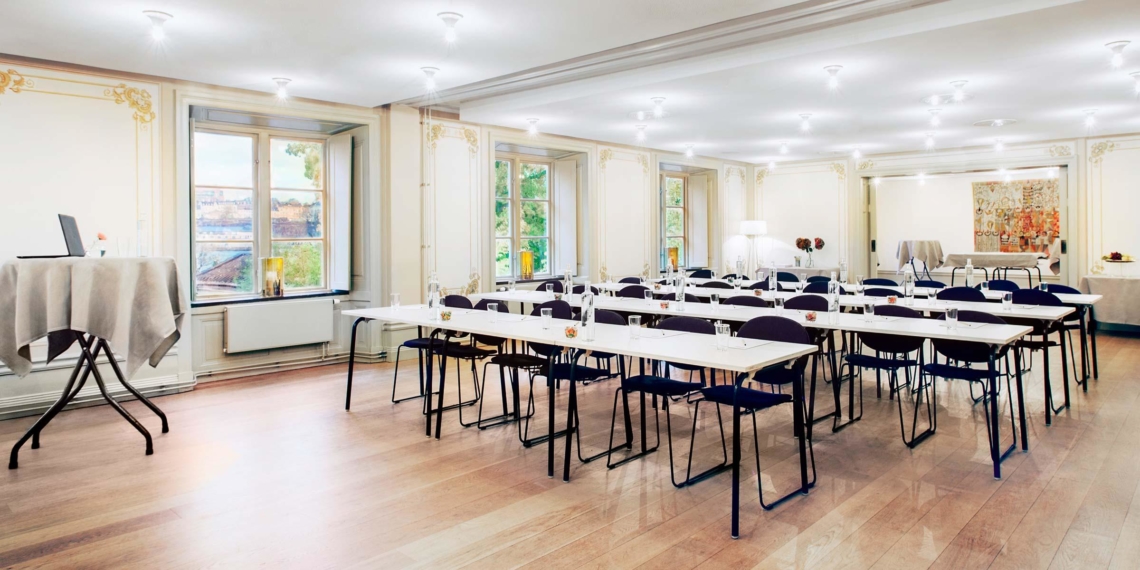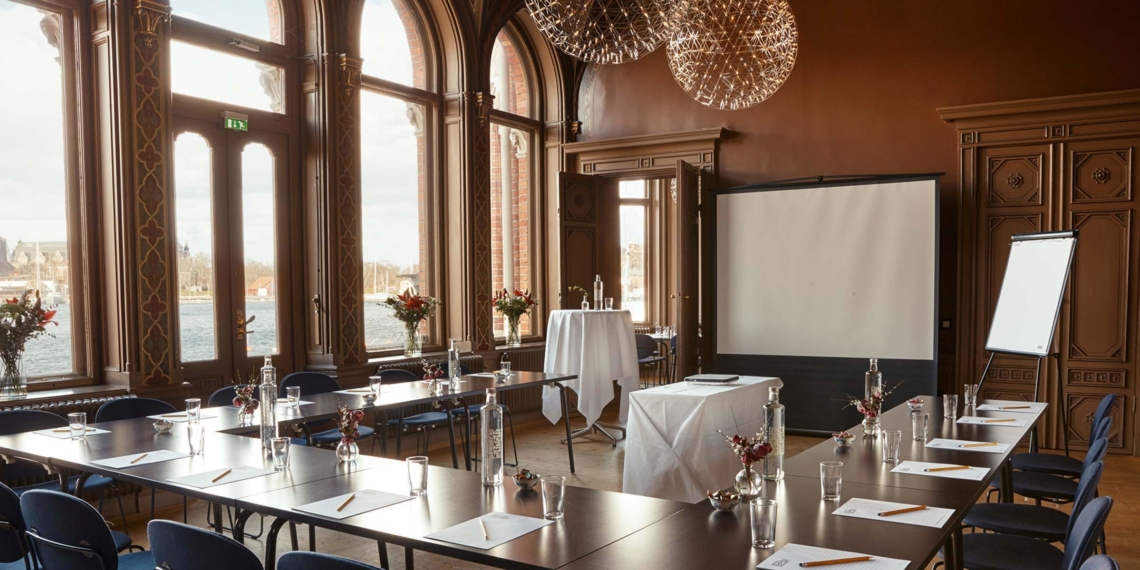 Sjöofficersmässen (The Naval Officers' Mess) (top) and Skridskopaviljongen (The Royal Ice Skating Pavillion) meeting and conference rooms.