With its unique maritime location and proximity to Stockholm's city center, it's no wonder that Hotel J, a gateway to the archipelago, is a favorite refuge for romantic weekend getaways as well as for inspiring seaside professional gatherings and events. 
From a peerless, commanding seafront location, Hotel J overlooks the maritime inlet to Stockholm and the outlet to the magic Stockholm archipelago seascape with its more than 30,000 islands, islets and skerries. Just ten minutes from Stockholm's city center by car, or a thirty minute scenic boat ride, the 158-room Hotel J is a true urban escape of secluded, soothing and relaxing ease and comfort, with direct access to the beautiful, wild nature of land and sea. The style and atmosphere of Hotel J is characterized by its unique marine location and heritage, with two lavish traditional archipelago summer villas as part of the hotel premises. Hotel J has its own marina and jetty frequented year-round by commuter boats from Stockholm's city center. During the warm season, the hotel and our seafront restaurant is a main hub for sailors, yachts, day cruisers and archipelago touring vessels.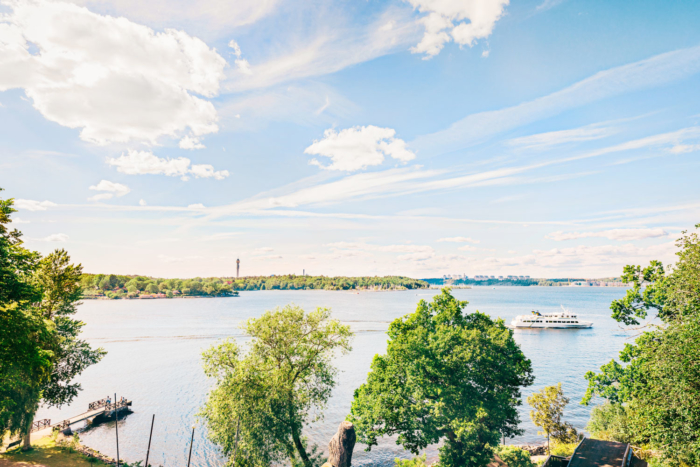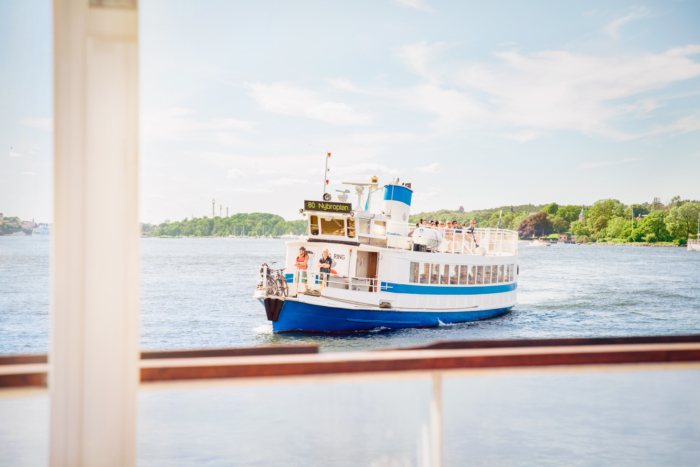 The view from Hotel J is unparalleled — overlooking the inlet to Stockholm and the outlet to the magnificent Stockholm archipelago seascape.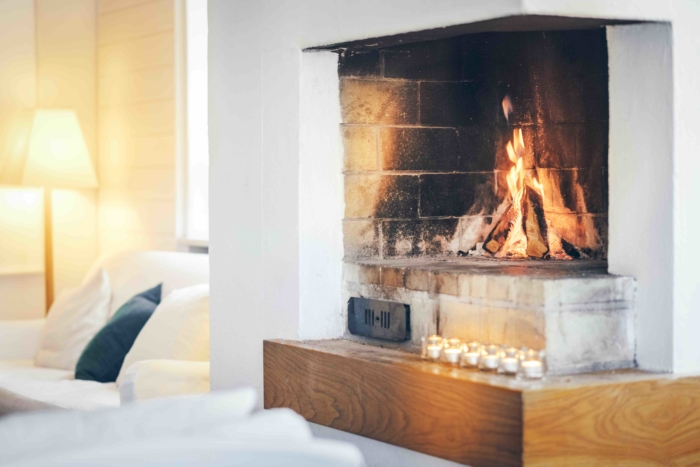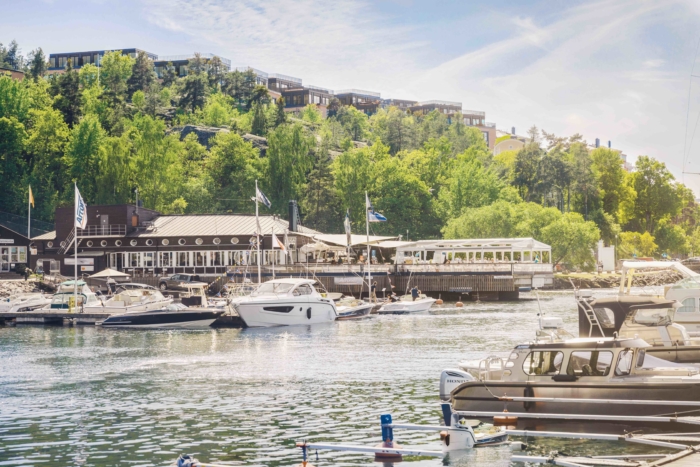 Rooms & suites
The rooms and suites in Hotel J are furnished in highly comfortable, leisurely style inspired by the world of sailing and yachting, in superior quality, predominantly natural materials. Many of our rooms and suites offer spectacular sea views over the maritime inlet to Stockholm and outlet to the Stockholm archipelago seascape.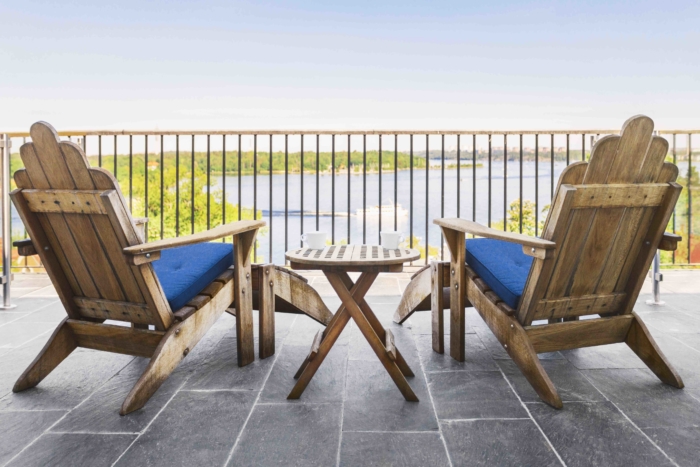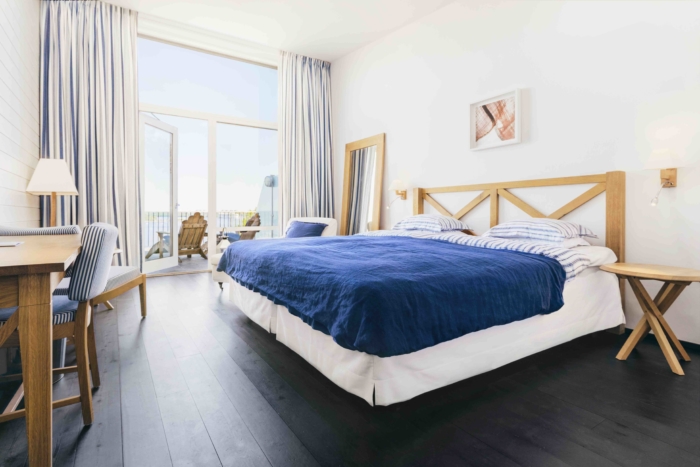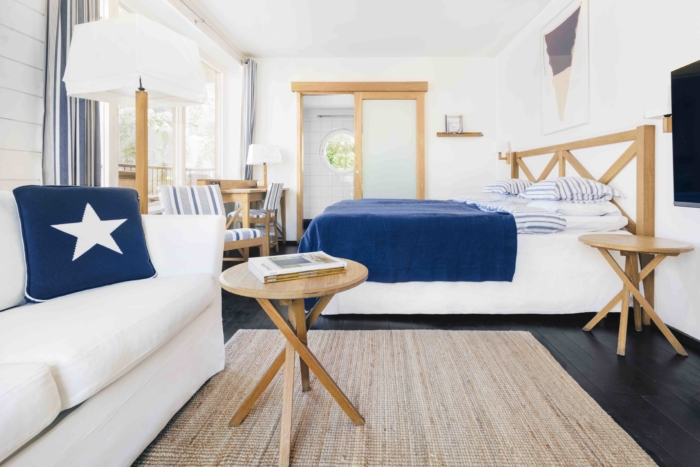 "The unique quality of J is that you can take the boat from downtown Stockholm on a Friday afternoon and a half hour later you can be sitting down in front of the fireplace in our lounge, with a weekend of secluded peace, quiet and relaxation in a wonderfully soothing archipelago nature environment — all with the city still in view!"
Restaurant J
Restaurant J sits on the jetty below the hotel, spectacularly overlooking the inlet to Stockholm, next to the marina and the landing site of the commuter vessels to the City center. We call the restaurant a "marine brasserie". Our menu is based on Swedish and American brasserie classics, specializing in fresh catch of the day fish and seafood. The spacious, rustically decorated restaurant is spread out in front of a large inviting fireplace for cozy winter days. In the summer season, we open up our grand terrace — a major hub and social scene for sailors and boaters touring Stockholm and the archipelago. 
Hotel J also offers a limited menu of simple dinner dishes in front of the fireplace in our hotel lobby lounge. Our breakfast and drinks are served in the Tornvillan villa across the garden from the hotel, offering enchanting sea views from the traditional turn-of-the-century glass veranda.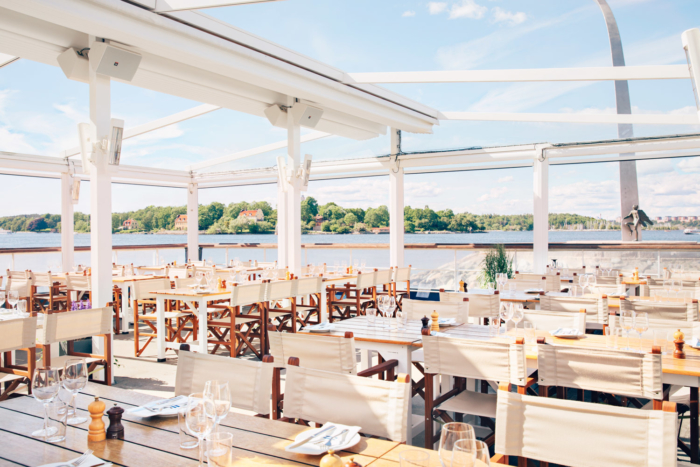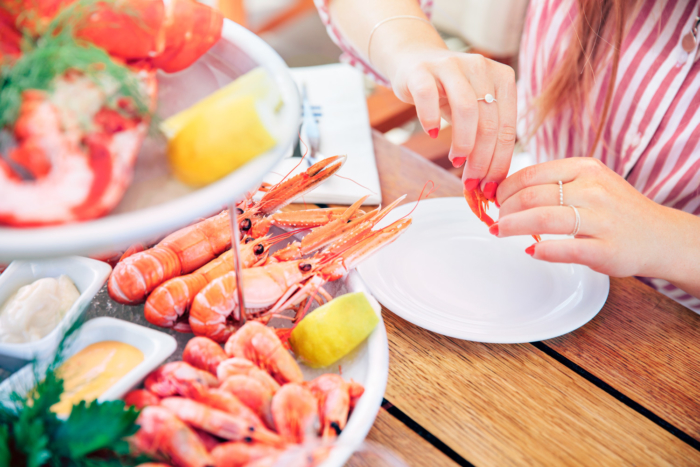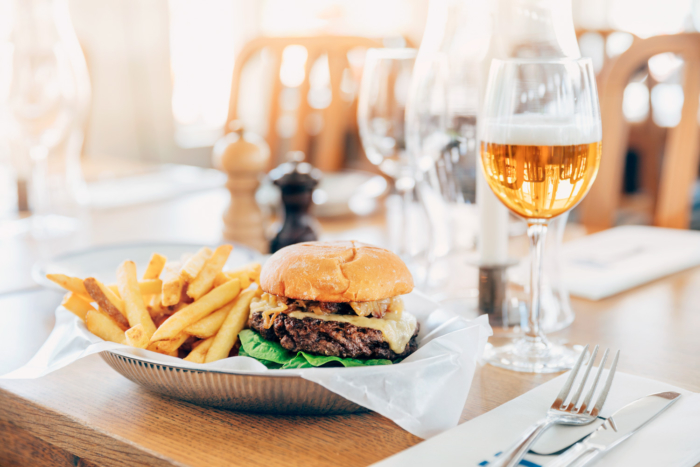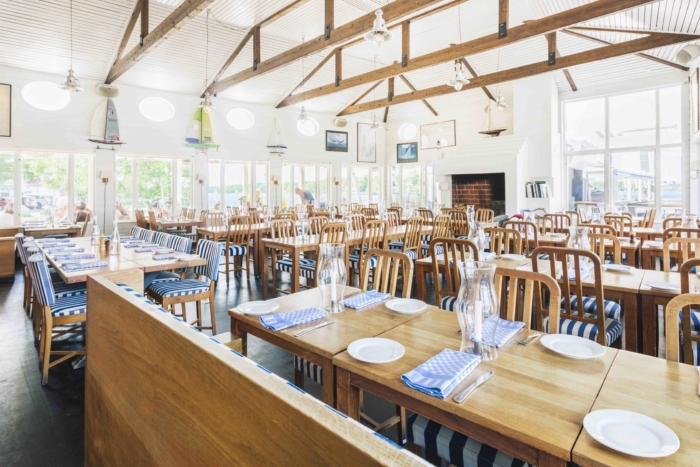 Sauna & Swims
No matter what weather, our sauna is always warm for you. Come here to enjoy the Swedish tradition of sauna and combine with a refreshing swim in the ocean from our pier.
During a sauna bath you have time to relax and unwind. In addition to relaxation and as an important ritual in some cultures, sauna baths are also good for your body. Sauna baths contributes to the health of the body by strengthening our immune system, reducing muscle pains and increasing your blood flow.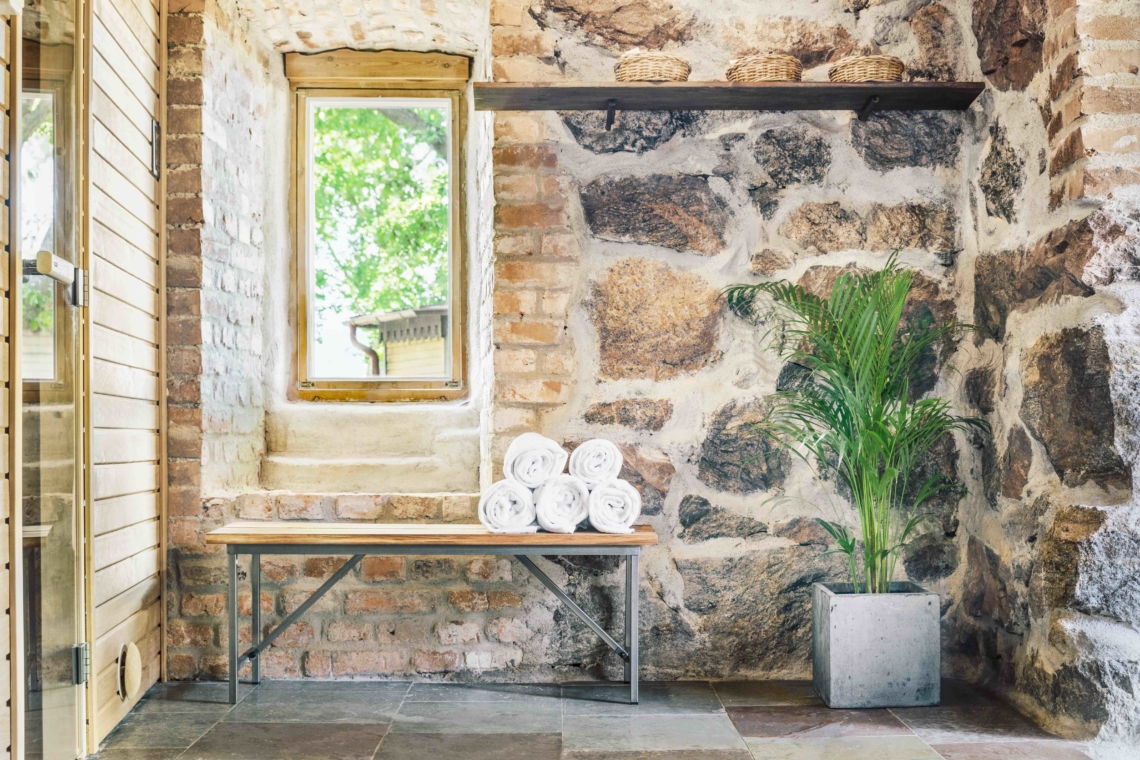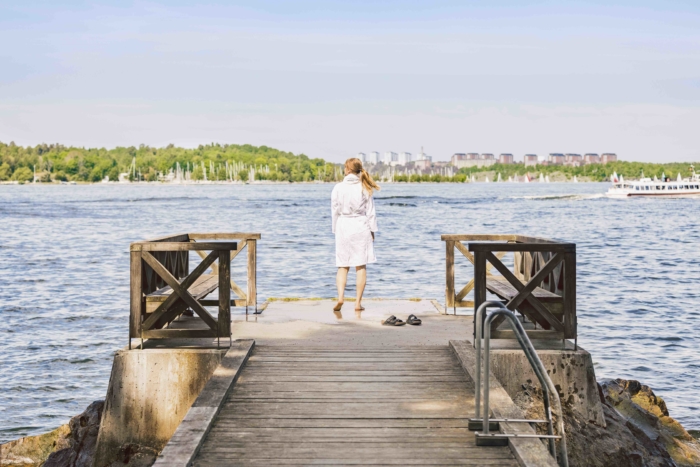 Njuta Spa
Njuta Spa is located in a beautiful, traditional 19th century wooden summer villa on a cliff overlooking the Stockholm harbor inlet, a scenic ten minute walk from Hotel J. We offer hotel guests a variety of refreshing and revitalizing treatments as well as favorable weekend and day packages for soothing body and soul experiences in a truly unique archipelago environment.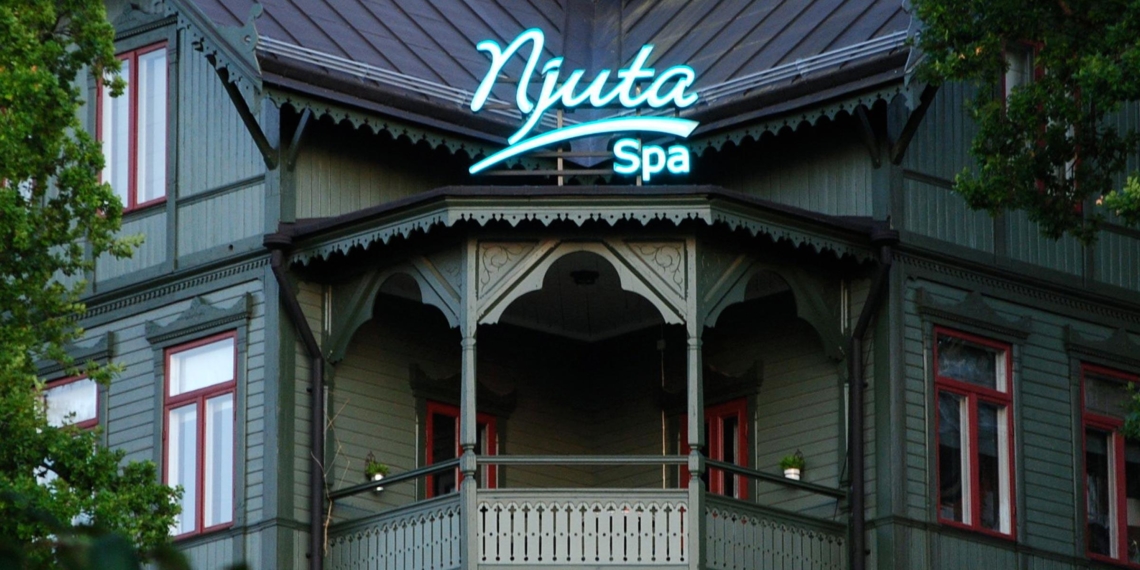 Conference & Celebration
Hotel J is a major venue for larger, medium sized and smaller conferences, meetings, events and celebrations in a unique archipelago environment in close proximity to Stockholm's city center. Our new wing offers a state-of-the-art conference and event area with three different meeting rooms with capacity for up to 160 guests/participants respectively, as well as an event lounge for up to 200 guests. For smaller and medium sized meetings, events and celebrations, our historic traditional archipelago summer villa Tornvillan boast a number of charming larger and smaller meeting rooms. Hotel J also offers a wide range of activities as part of conference and event packages, with most of these naturally focused around the sea and the archipelago.