Collection
Hotel Skeppsholmen
Although Hotel Skeppsholmen is not primarily a conference hotel, we offer several superior venues for smaller and mid-size meetings, conferences and events in a unique and historic urban oasis. 
Skridskopaviljongen (The Ice Skating Pavilion)
Most unique is Skridskopaviljongen, the Royal Ice-skating Pavilion, on the adjacent small, secluded and idyllic Kastellholmen island waterfront. Built in 1882 on commission by King Oscar II, for the Royal Skating Club and the Royal Yacht Club, this is where the Royal family and their entourage used to fashionably enjoy a cup of hot chocolate or perhaps a glass of warm alcoholic punch after skating on the frozen bays of Stockholm. The premises, culturally protected by law down to the smallest detail, have been lovingly restored and renovated into a top standard, fully equipped meeting & event  venue, unique among its kind, for all types of professional events and gatherings for up 75 guests/participants. Full first class catering services are available from the hotel.  
Sjöofficersmässen (The Naval Officer's Mess)
The former mess room for the naval officers' functions is a beautiful, very bright, splendidly decorated room facing south with a magnificent sea view for meetings and events with up to a hundred plus guests. The room, rich with splendid historic decorative details, can be divided into two sections for meetings, dinner banquets, cocktail receptions and all other kinds of social gatherings. 
Other venues
In addition, Hotel Skeppsholmen offers a number of other medium-sized and smaller meeting rooms, as well as our private dining lounge Departementet adjacent to the restaurant. The lounge is famous for its unique interiors by Claesson Koivisto Rune, featuring a signature, seven meter long, specially designed and custom-made oak table.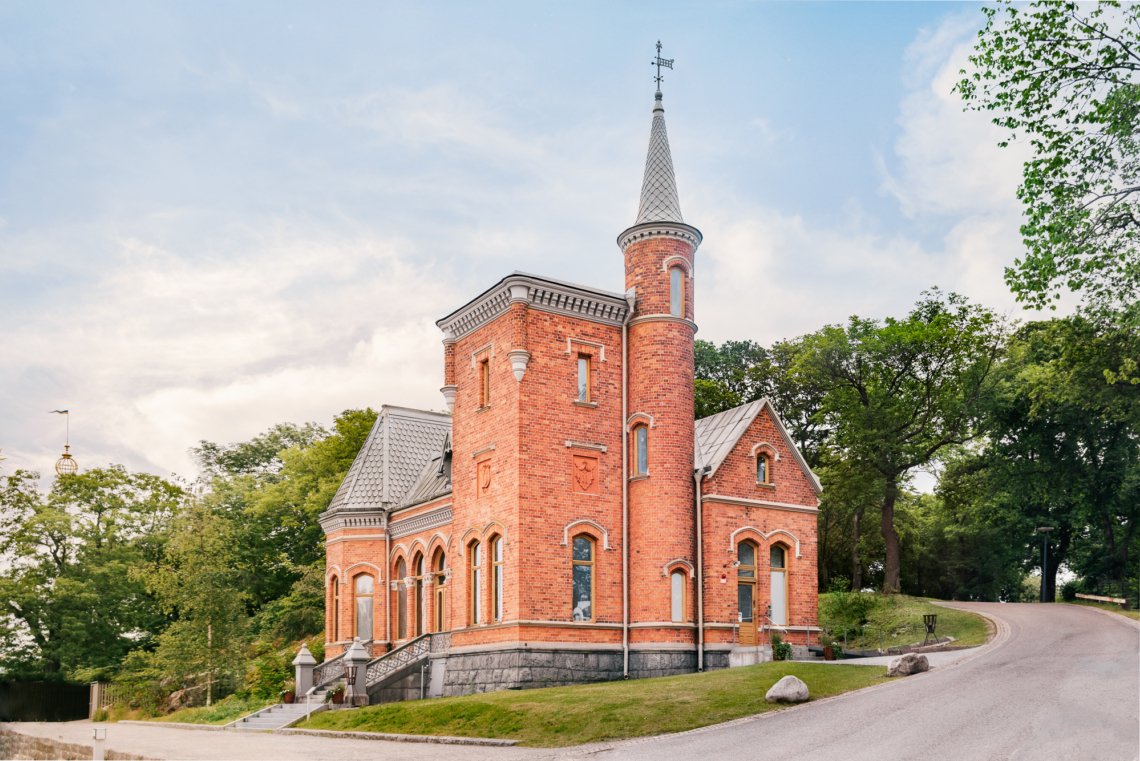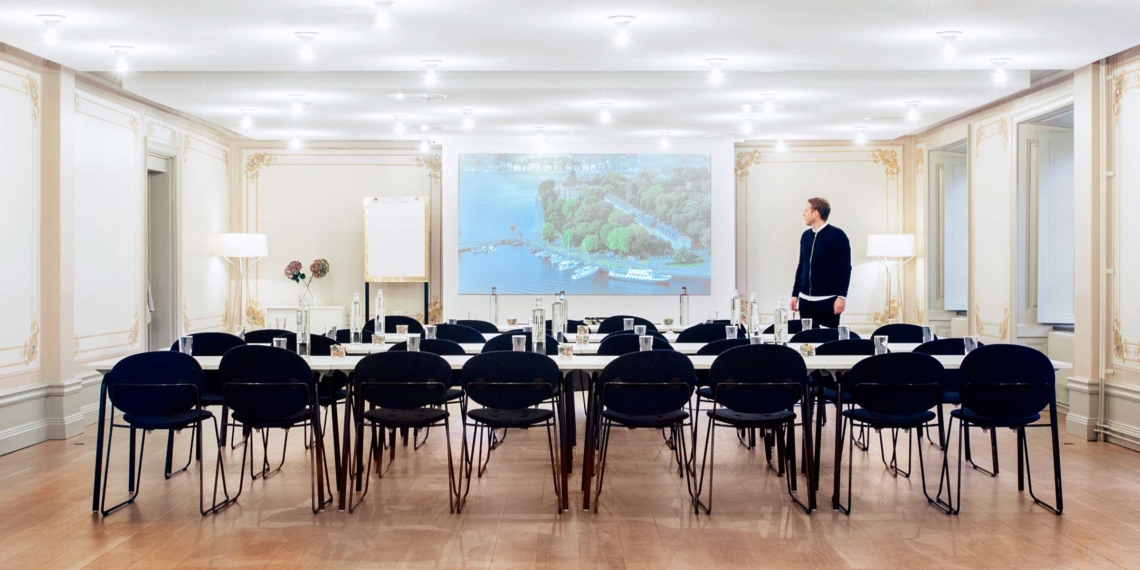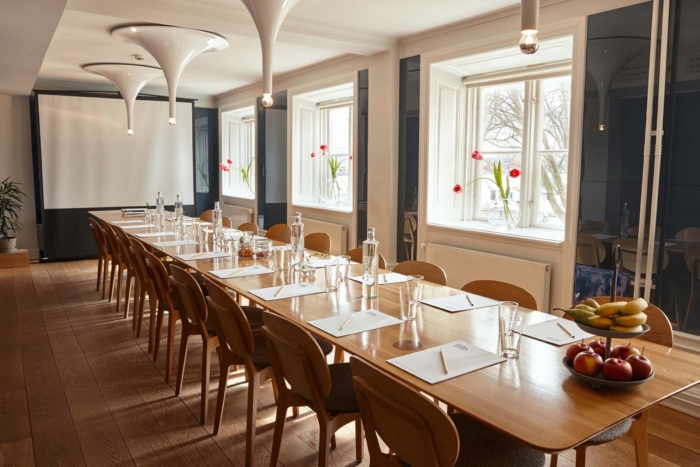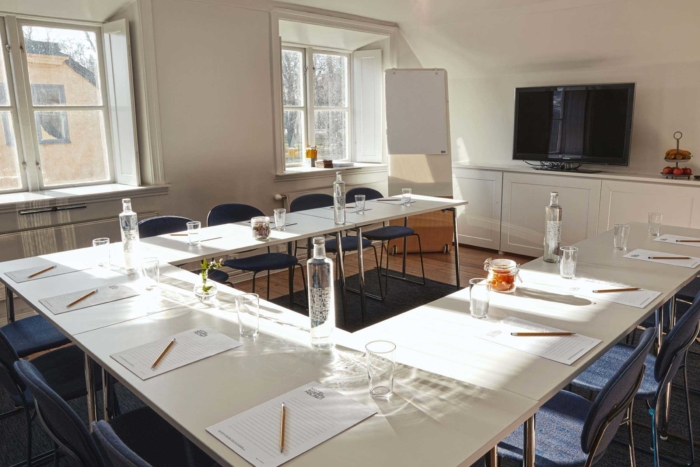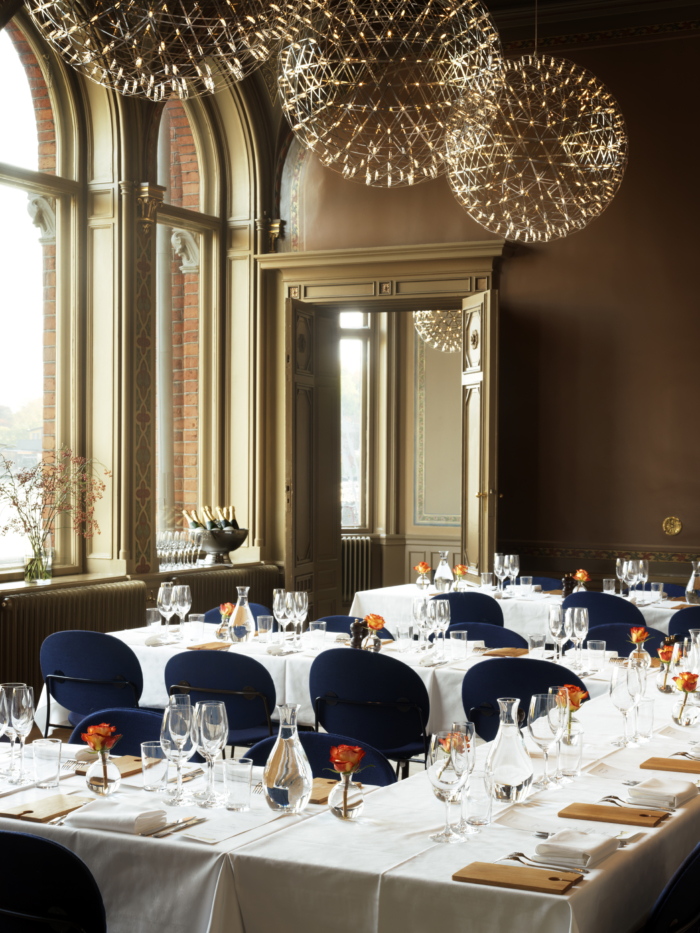 Activities
For those of you who like to combine your meeting and/or event with other experiences, Hotel Skeppsholmen, in collaboration with various partners, offers a wide range of teambuilding activities, spanning from the soothing and relaxing to the adventurous. As our hotel is located on the waterfront, many of these are naturally staged at sea.