Collection
Miss Clara by Nobis
Contemporary creative boutique hotel Miss Clara by Nobis offers several attractive venues for smaller and medium-sized parties, cocktails and other celebrations and social functions in a dynamic urban setting in Stockholm's buzzing City district.
Glass rooftop terrace 
Our spectacular fifth floor terrace boasts sensational panoramic views over Stockholm's rooftop landscape through floor to ceiling glass walls, including the ceiling itself which allows the sun and moonlight to flood in. The glassed-in terrace is framed in two directions with spacious open-air balconies. The terrace is very popular for dinners and parties for up to 70 guests (mingling). Crayfish and New Year's parties at the terrace have become traditions, with the August moon and fireworks over Stockholm as unique attractions.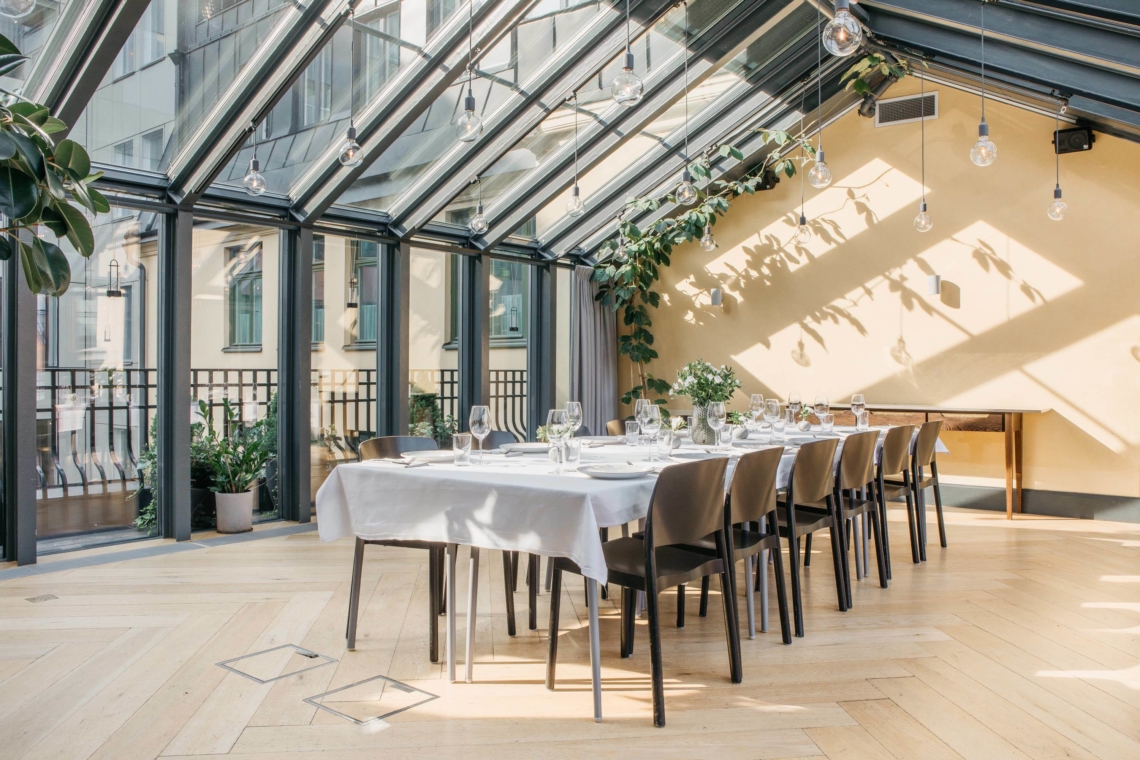 "I think it's a great tribute to our hotel that we have become a favorite festive venue for professionals in the creative industries. This was a vision that we had from the beginning, and one that is hard to achieve. You don't get there by being trendy, but through genuine quality, personal service and meticulous attention to detail."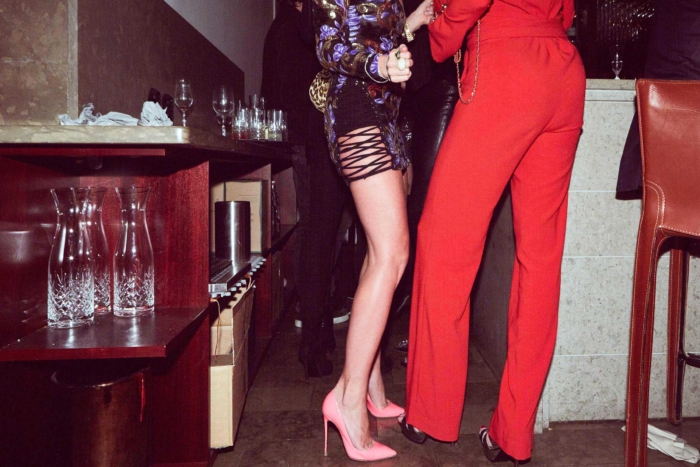 Chambre Separée
Luxuriously elegant interiors in exquisite materials give our street level Chambre Séparée an atmosphere of secluded exclusivity, with a massive table in Swedish limestone framed by chairs in superior leather from Italian manufacturer Cassina. Our Chambre Séparée is ideally suited for private dining for up to 12 guests. Miss Clara Restaurant offers a wide range of menu alternatives to suit all preferences and diets in a dining group.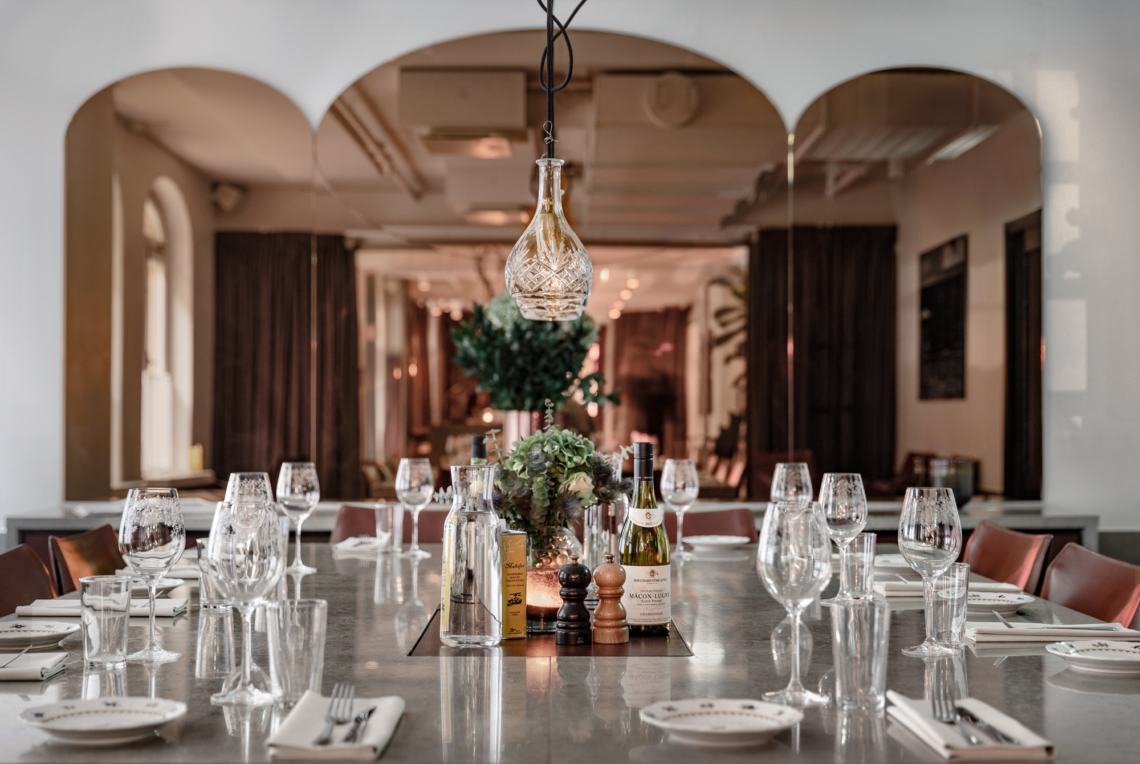 The Ballerina Room
Our Ballerina Room is another popular venue for cocktails and celebrations for up to 100 mingling guests. The room can be swiftly and effectively screened off from the bar and the restaurant with heavy luxurious curtains to offer secluded privacy.