Nobis flavors
Spaghetti Vongole
We give you our most delicious flavors and recipies. Here a classic pasta dish from Stefano Catenacci. Enjoy!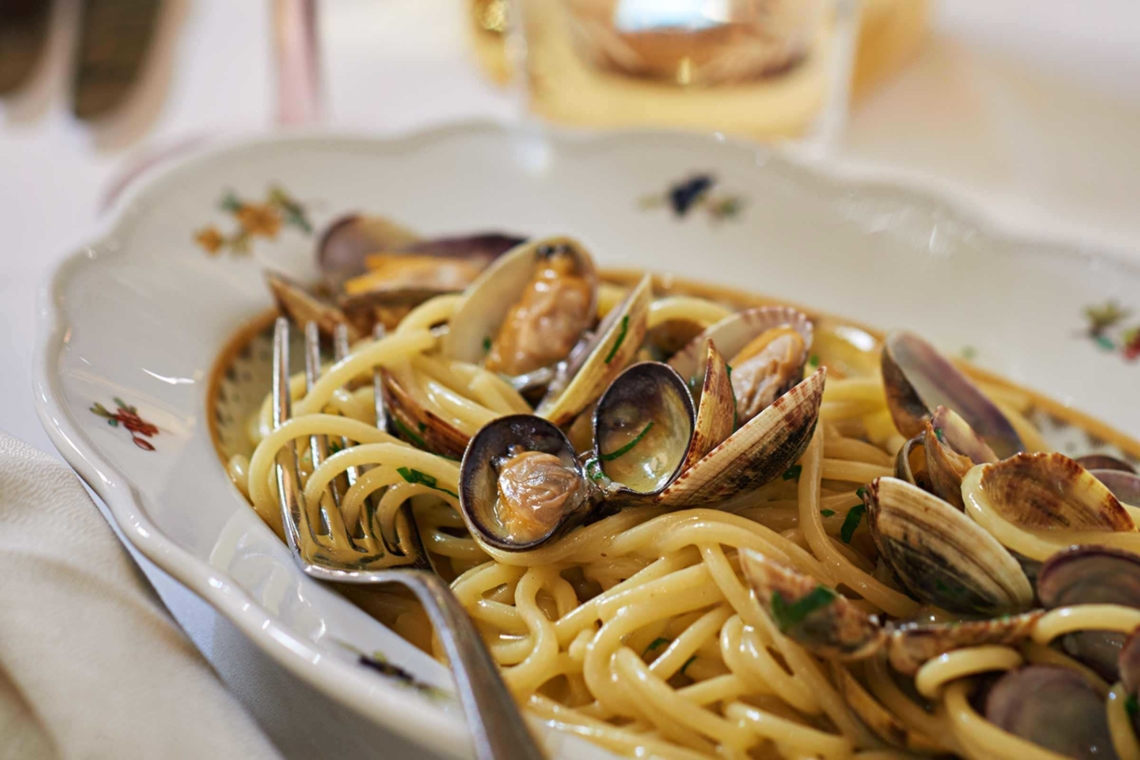 1 kg of fresh clams
320 g of spaghetti made from durum wheat, 
for example the Rustichella d'Abruzzo brand
3 dl of white wine
2 cloves of garlic, finely chopped
2 tablespoons of parsley, chopped
½ dl of olive oil
Salt
Rinse the clams carefully and throw away those that are broken or open. Cook the spaghetti al dente according to the directions on the package. Boil the clams for about 3 minutes in white wine and garlic, finish with half the parsley. Drain the spaghetti but save about ½ dl of the pasta water. Mix the spaghetti with the clams and the pasta water, as well as the olive oil and parsley. Stir over heat until the pasta becomes creamy, serve.