Dine with Stefano
A gastronomic gala performance at the Royal Opera house
A meal at Operakällaren must always be a dramatic experience from the minute you enter to when you leave. Stefano Catenacci, Head Chef of Operakällaren, Executive Chef of Nobis Hospitality Group and Main Royal Chef des Cuisines of the Royal Court of Sweden, shares his personal culinary thoughts and philosophies.
Stefano's words:
"It's hard to compare Operakällaren with other Michelin star restaurants, at least here in Stockholm, which are all a fraction of our size. We seat a total of 130 guests here. I never quite understood the star criteria and I'm arrogant enough to claim that we would definitely have three stars if we were located in central Paris. More relevant, I think, is that we're the only restaurant in the Nordic region to have the Michelin Guide's five crossed red forks and spoons for excellence in service. A meal at Operakällaren must always be an experience from when you walk through the door to when you exit, many hours later…
Gastronomically, we always start with the classics, Swedish and international. We only work with the highest quality, in-season ingredients available  in the market and we cook everything from scratch with meticulous attention to the smallest detail. We have our own bakery and patisserie, and we tore and butcher our own meat and fish, etc. We comprise a large team in the kitchen and we work together in developing the dishes. It takes a lot before a dish is ready to be added to the menu and even more to become a fixture, even a classic, that our many regulars ask for — like our licorice-fried duck liver with rhubarb cream in season on roasted brioche and our popular lingonberry bread.
"A dinner at Operakällaren must really be like a gala night at the opera. Our guests should leave thinking 'hell, how good that was…'. We're not content with any other reaction…"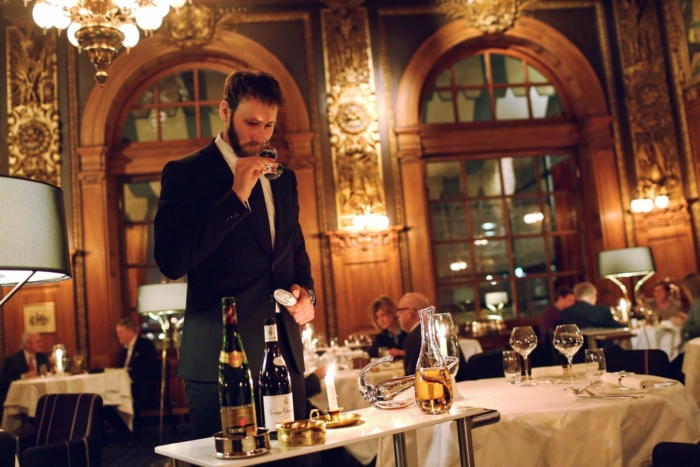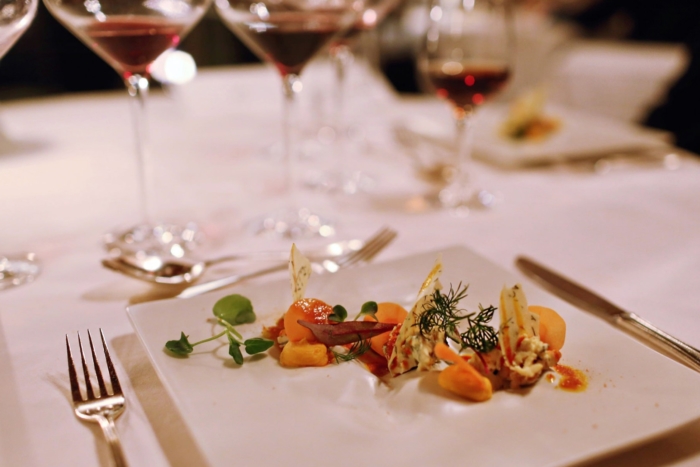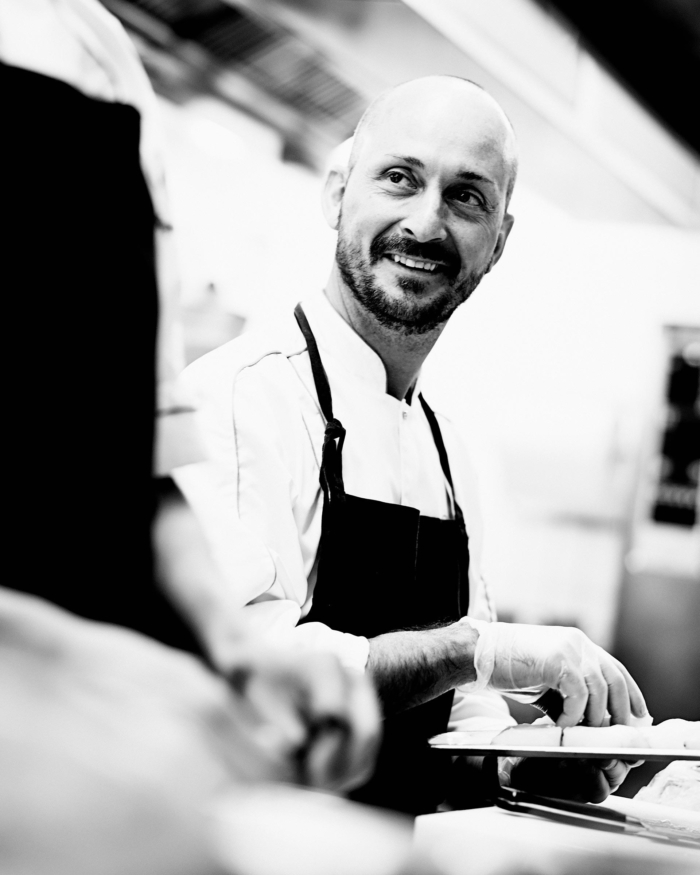 Operakällaren is frequently called 'Sweden's National Restaurant' and it's an honor for us to celebrate our Swedish culinary tradition. This has always been, and will always be, the place to go if you want to enjoy the very best of the delicacies in season from the north of Sweden and Scandinavia — venison, salmon, trout, roe, berries and mushrooms.
However, we are not a Swedish but an international dining room, equally founded in the French gastronomy tradition. Foie gras, duck, lobster, caviar, asparagus and other classic delicacies are staples in our kitchen. I am Italian, and these roots are also present. When in season, you can be certain to find plenty of Alba truffles on our menu.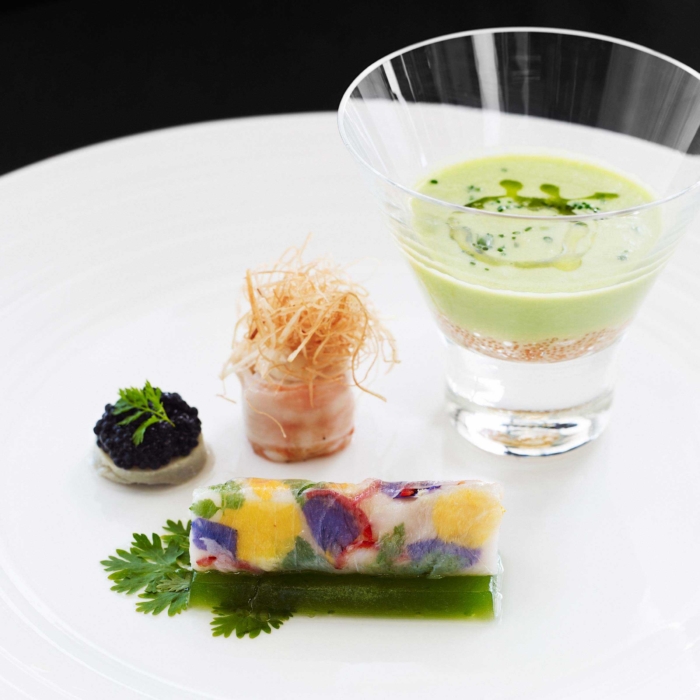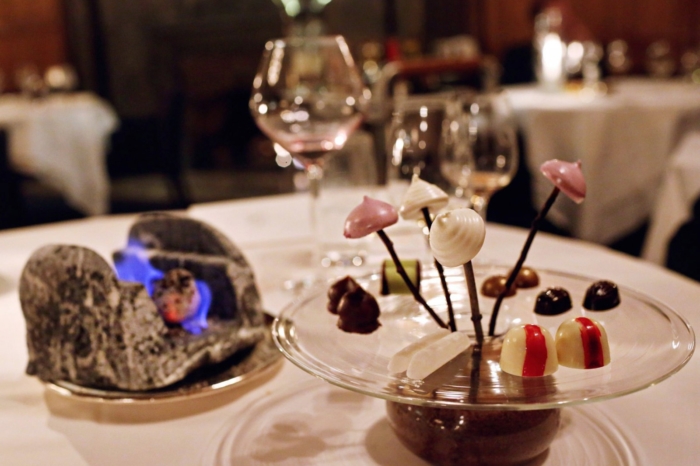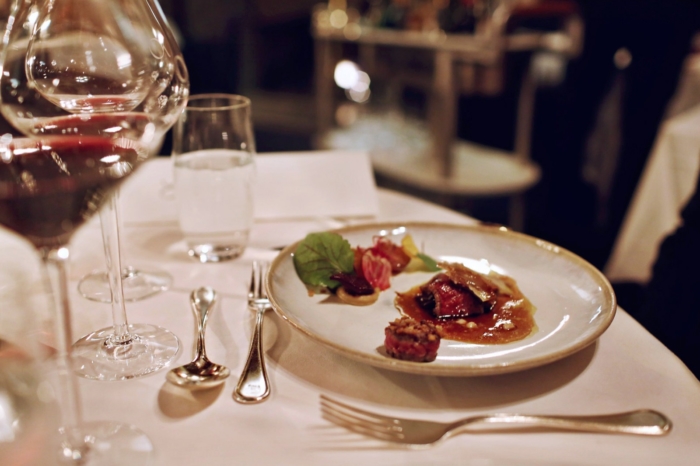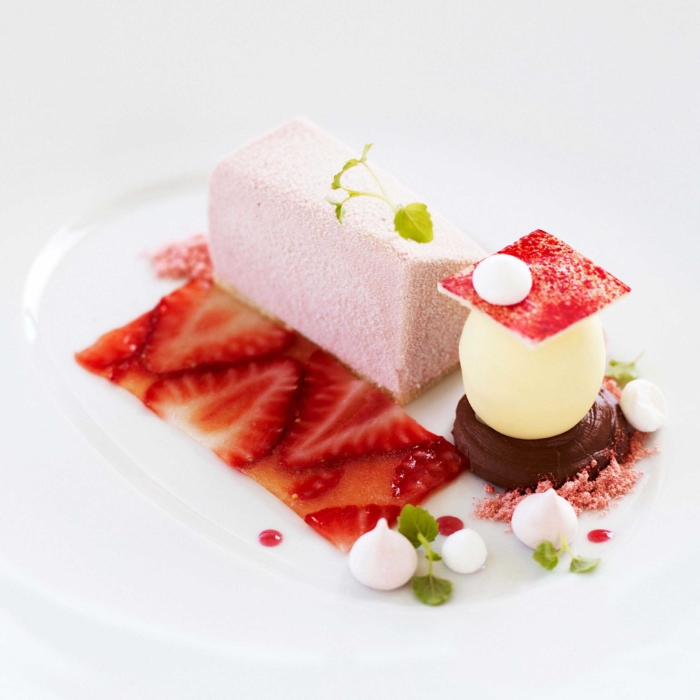 Our basic culinary philosophy is simple. We like the superior quality ingredients to be evident and really play the starring role. For example, we like to serve whole pigeon which we stage at the table, so that the guest can really see what she or he will be eating. We serve only the best ingredients possible. Many of these are rare to find, like the scallops directly from northern Norway which we serve in their shells with truffles and cauliflower cream.
Another important part of our philosophy is that we do a lot of the work in the dining room. Our waiters and sommeliers perform every night with an armada of silver trolleys. We have a staging trolley, a flaming trolley, a cheese trolley, a champagne trolley, a dessert wine trolley, a dessert trolley, a confectionary trolley and more. A dinner at Operakällaren must really be like a gala night at the opera. Our guests should leave thinking 'hell, how good that was…'. We're not content with any other reaction…"